Re: Regent Park and Don Mount (D-Day)
A small update (and long overdue). This is important, as the last building in Phase I is coming down, the largest, 9-floor slab "on" Oak Street.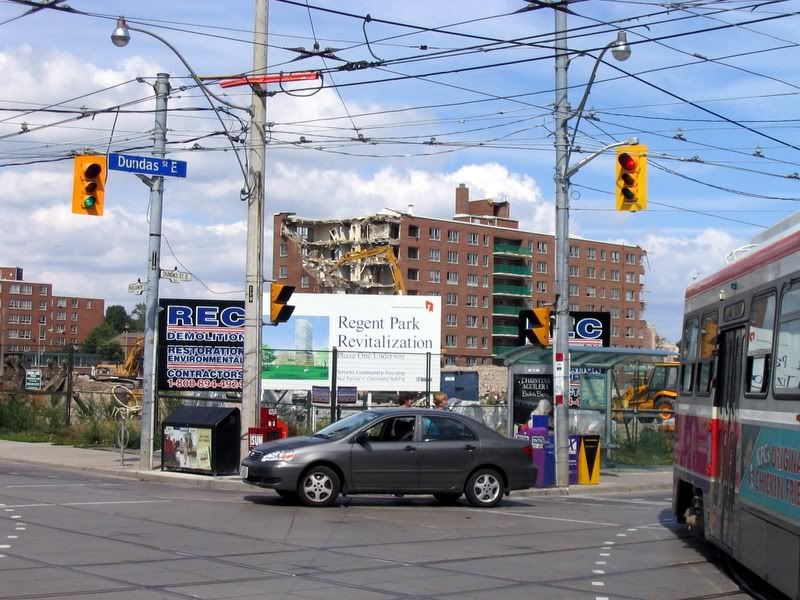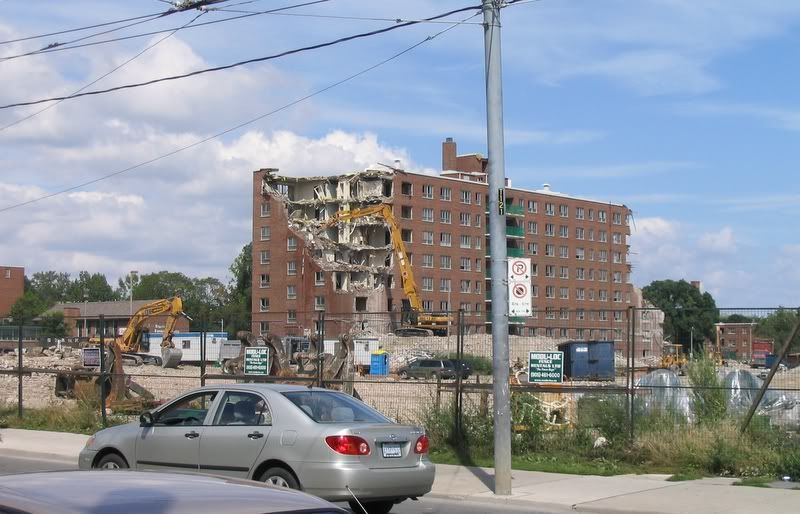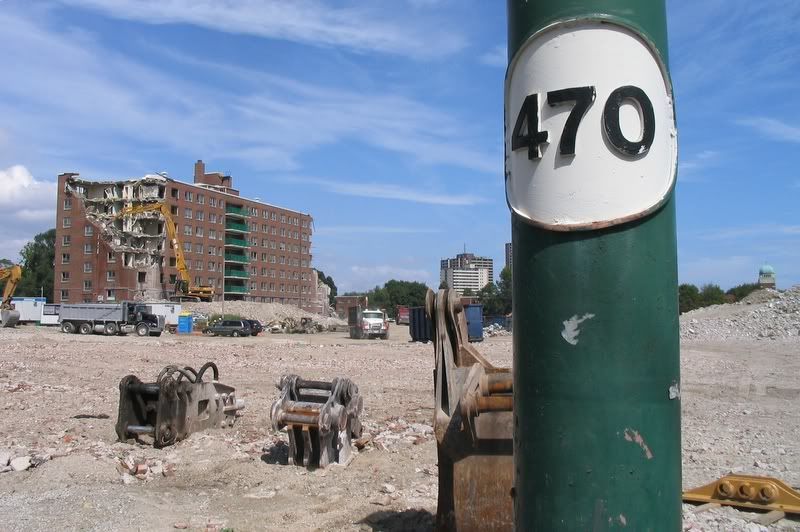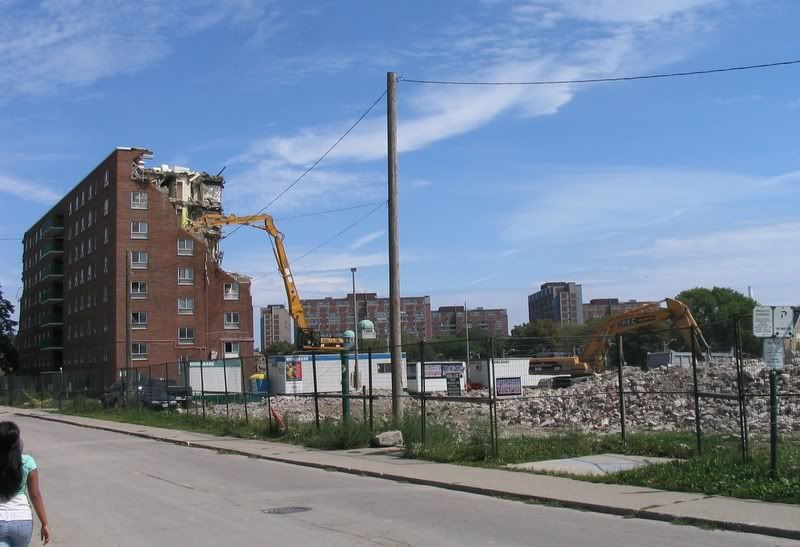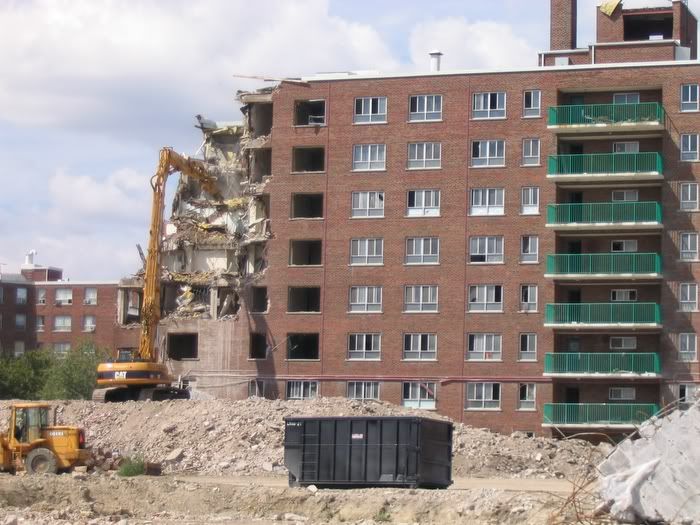 Note that in this pic you can see the outline of the cruciform foundation of a demolished 3-floor building.