Regent Park Planning Website
Webcam
A few weekends back, I took a walk through Regent Park. You will have to excuse the lighting on some of the photos, unfortunately with the short days, it's hard to get pictures bright enough.
I'll start with Regent Park North. The part bounded by Oak, Parliament, Dundas and Sackville will be the first to go, and those buildings are already vacant.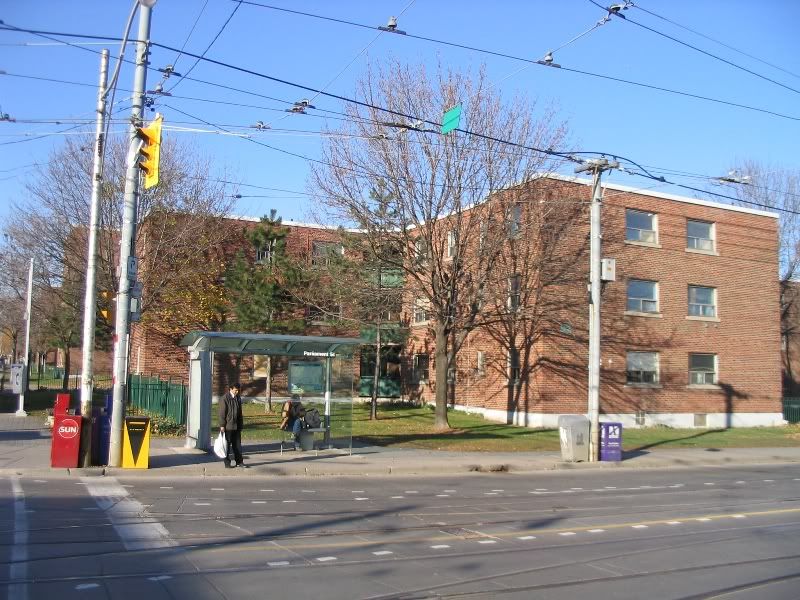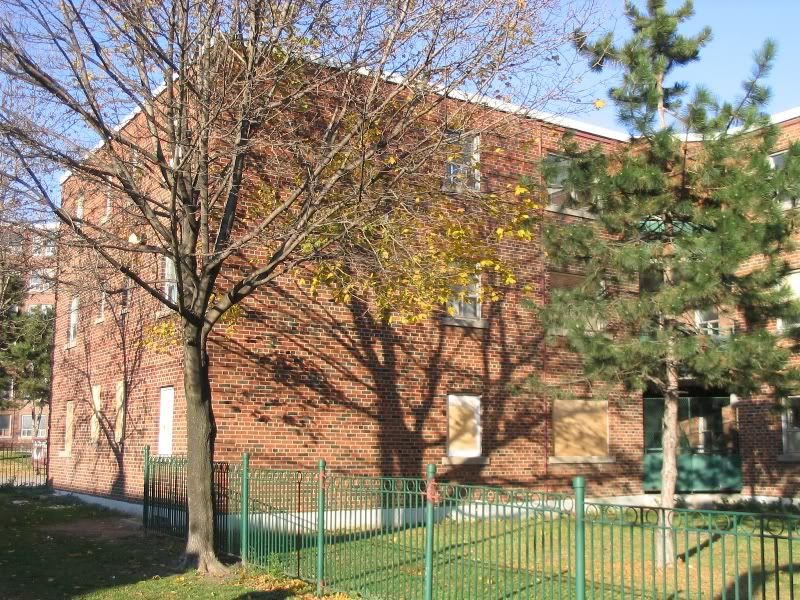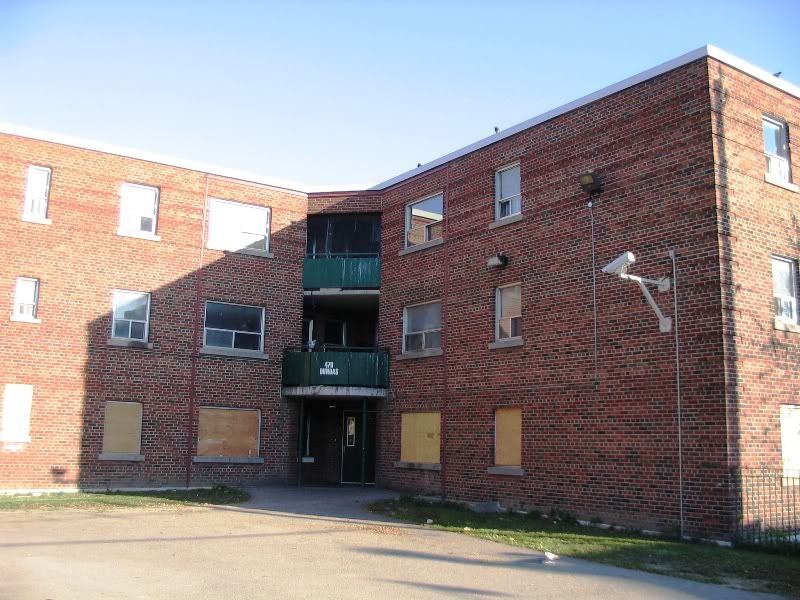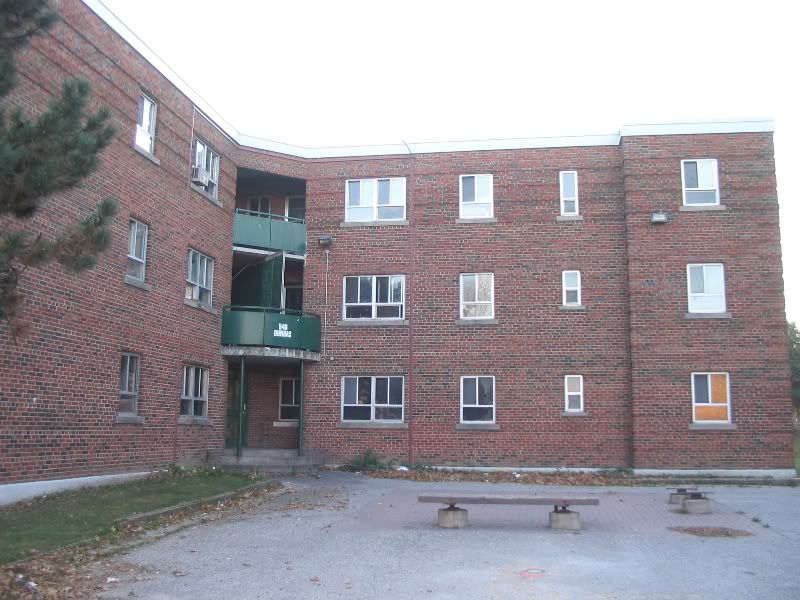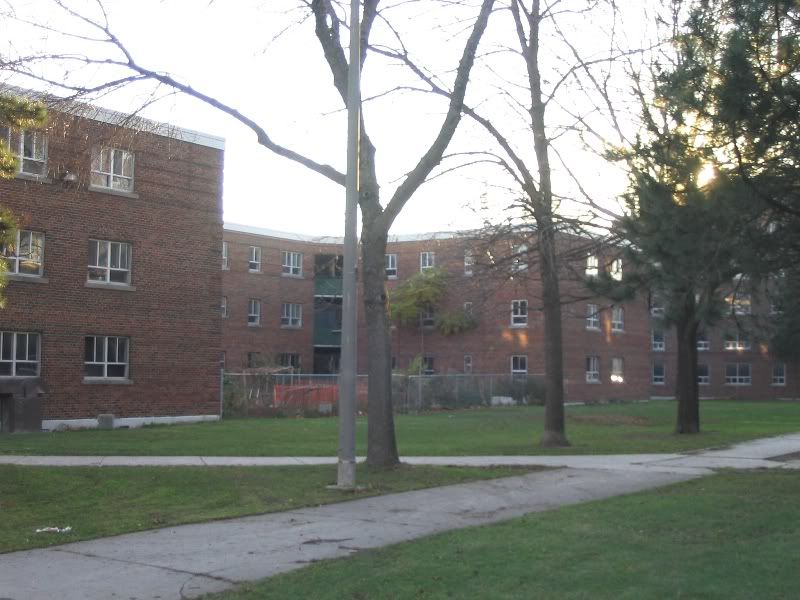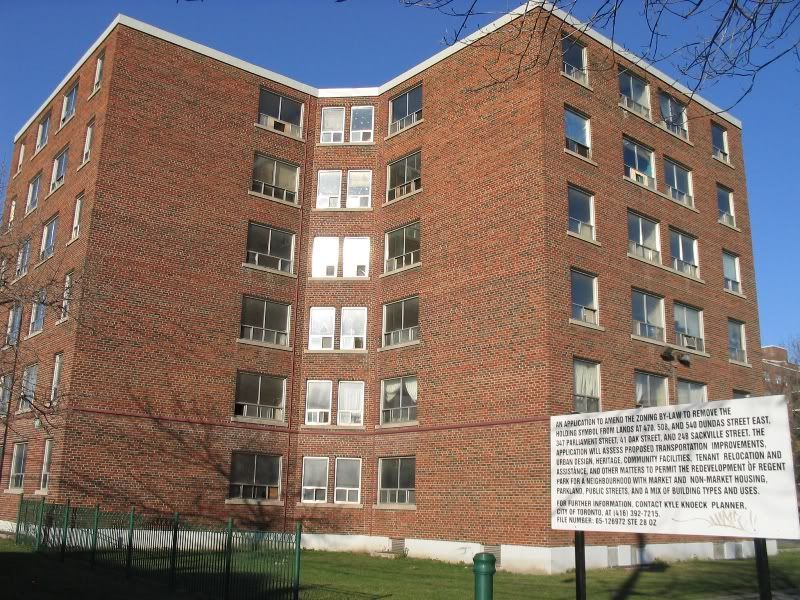 At this point on, the buildings are still occupied.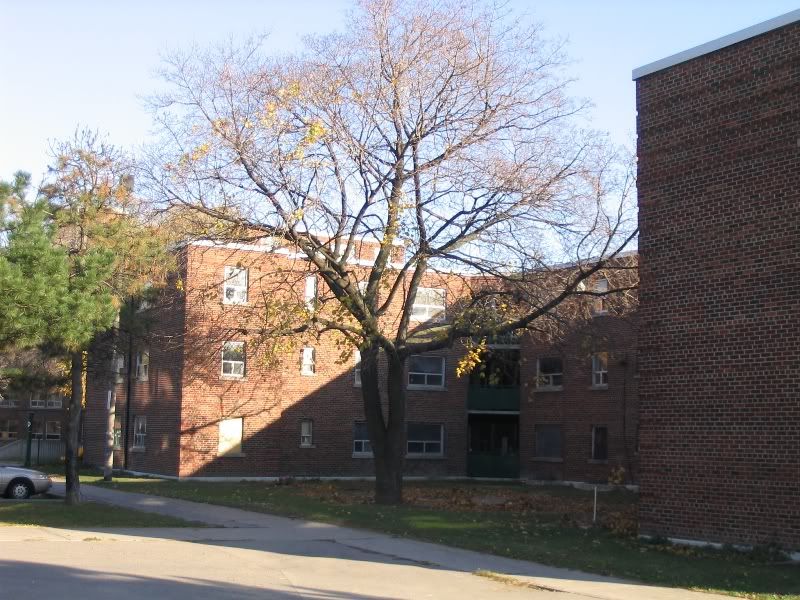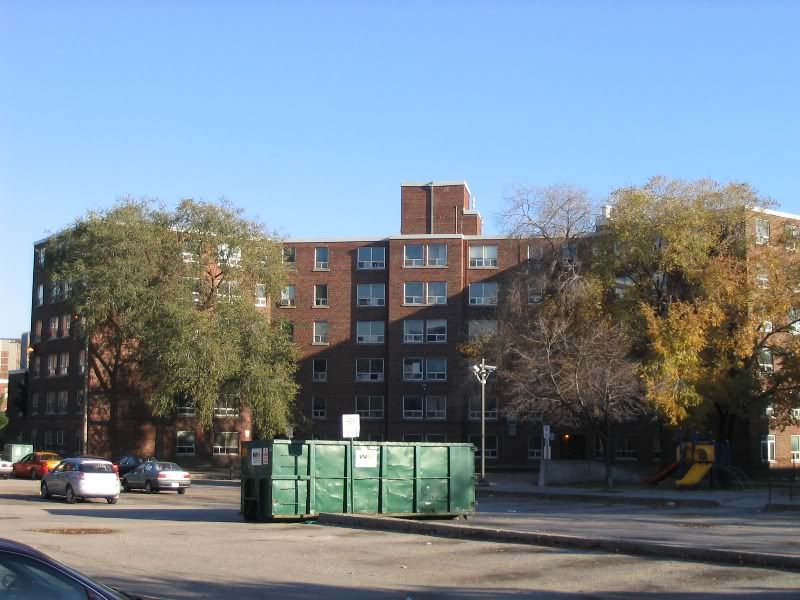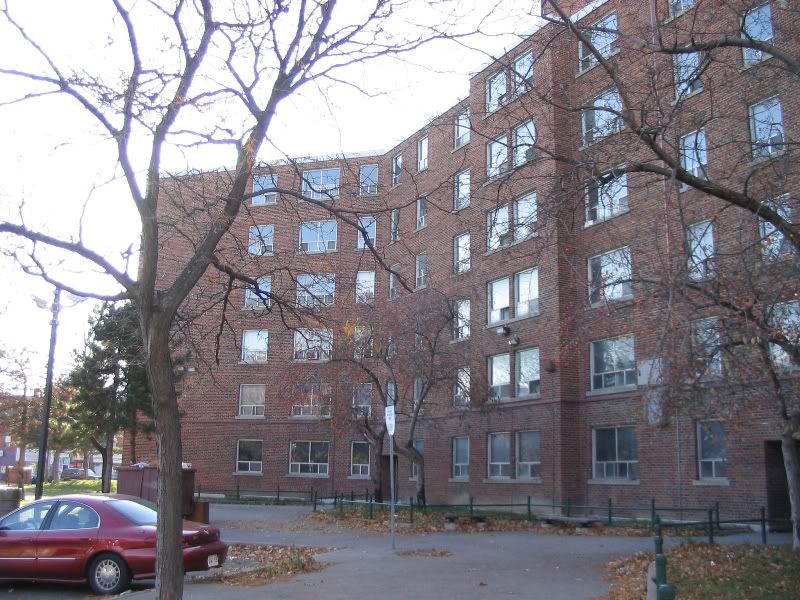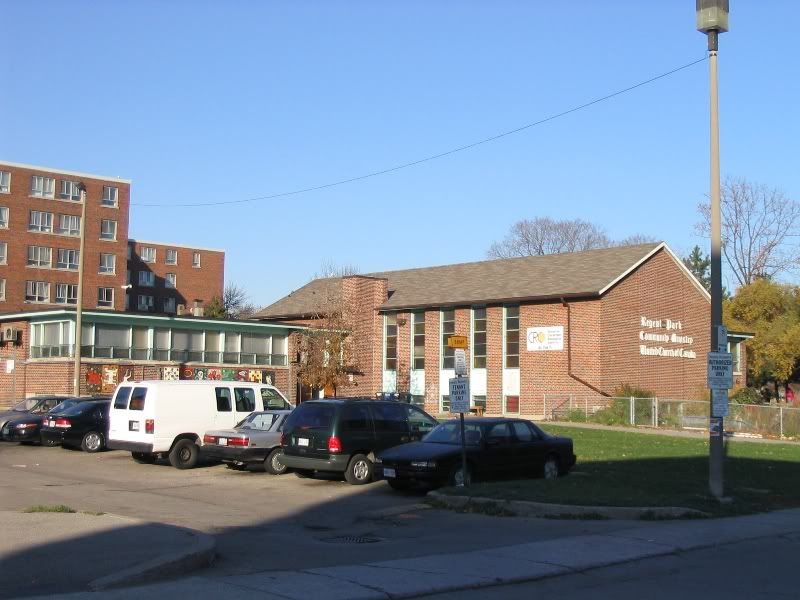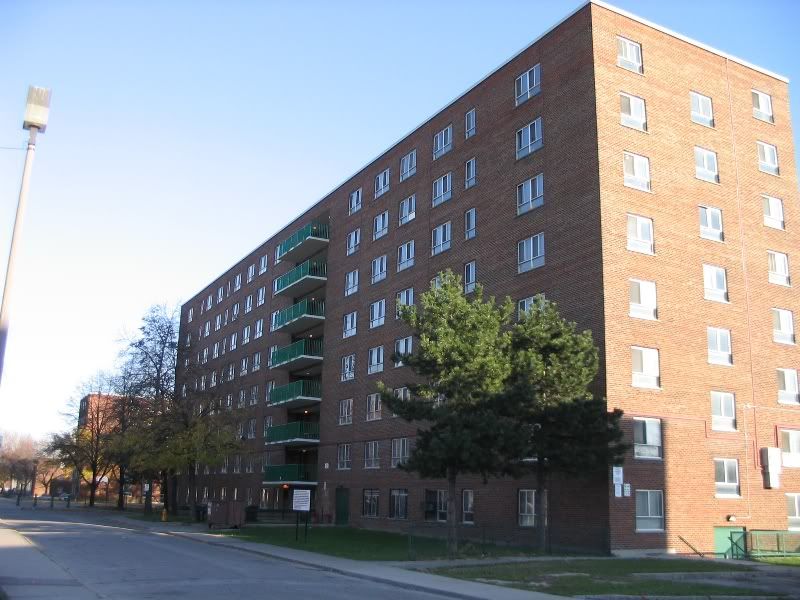 Sackville.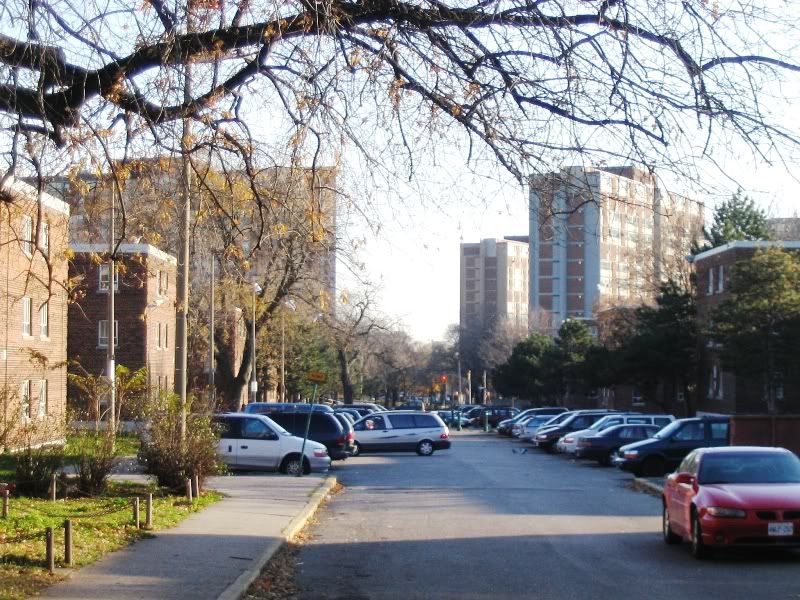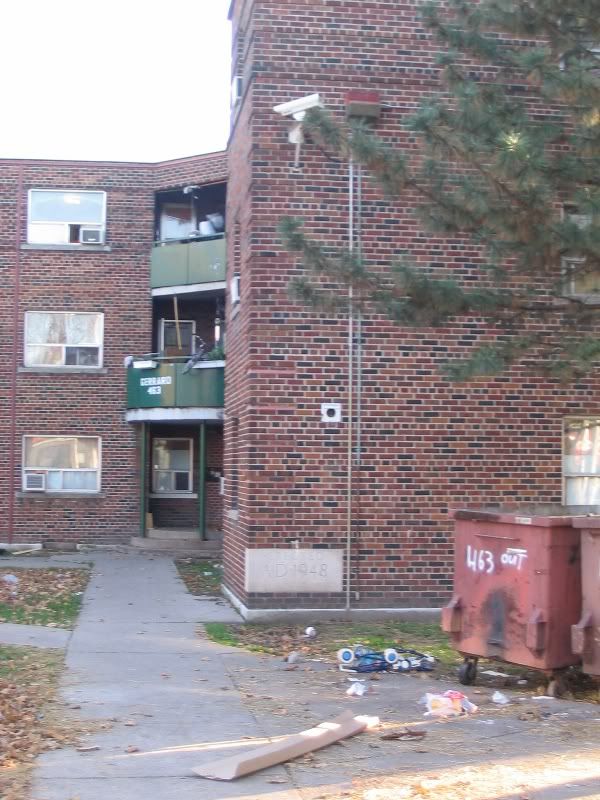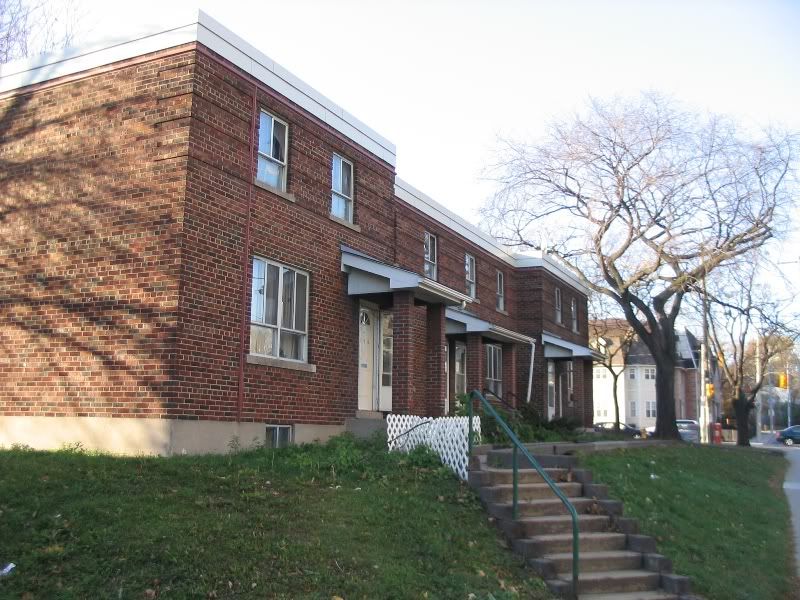 Dumpsters lie all over the interior of the complex.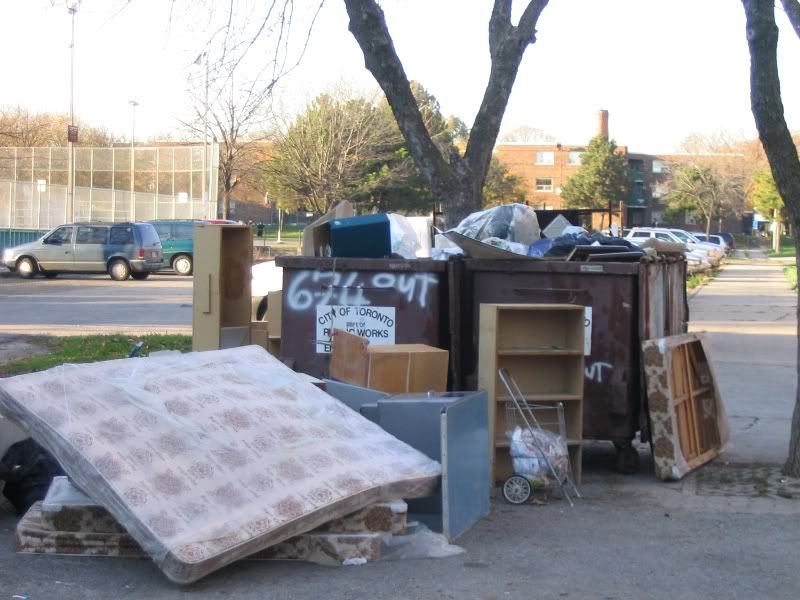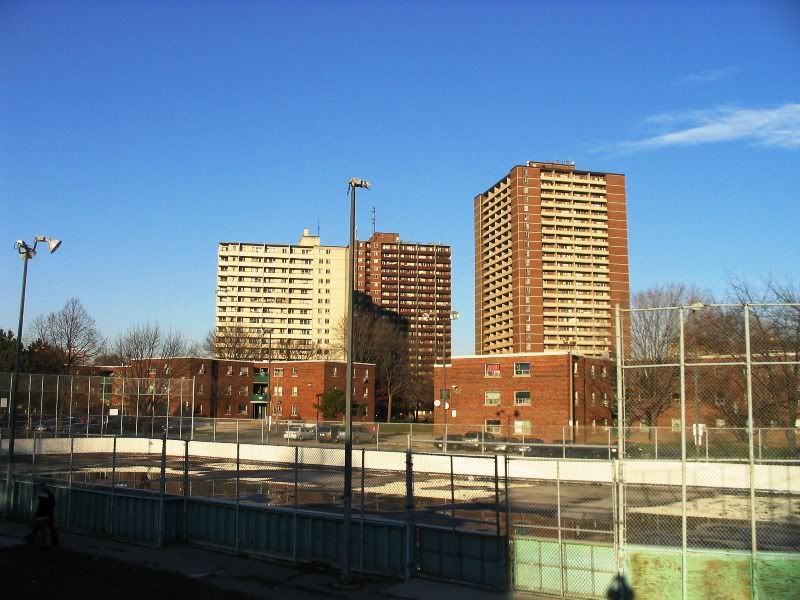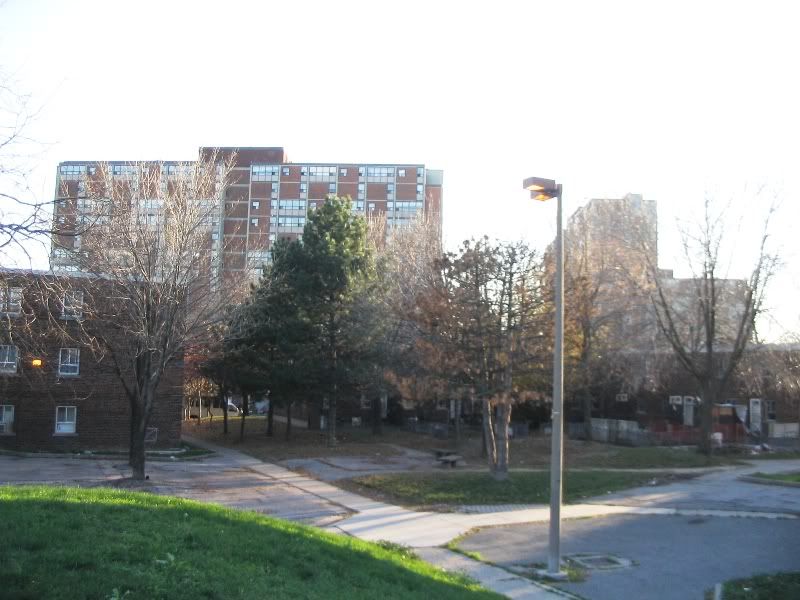 Oak Street Promenade: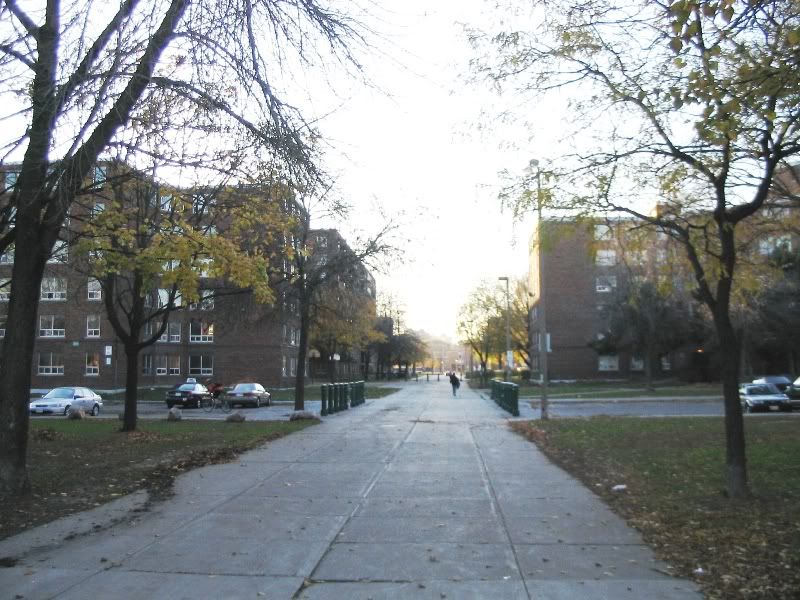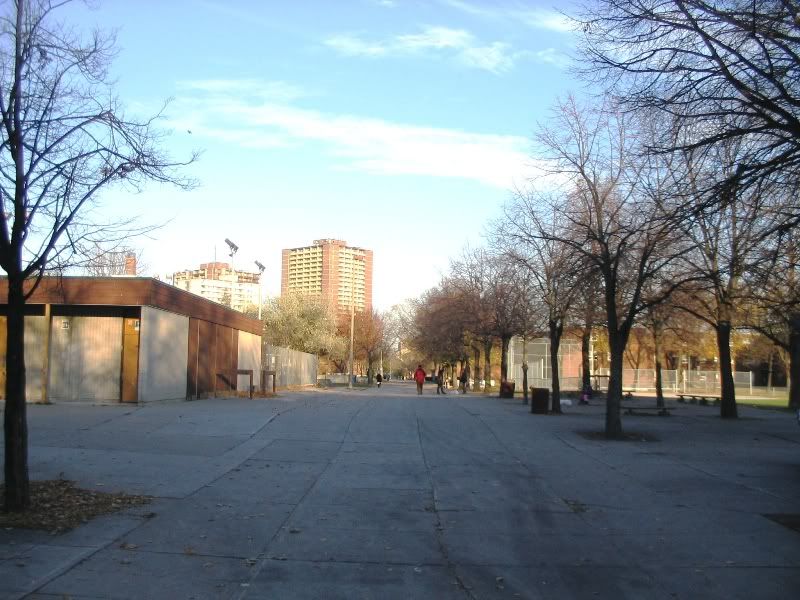 Now, Regent Park South: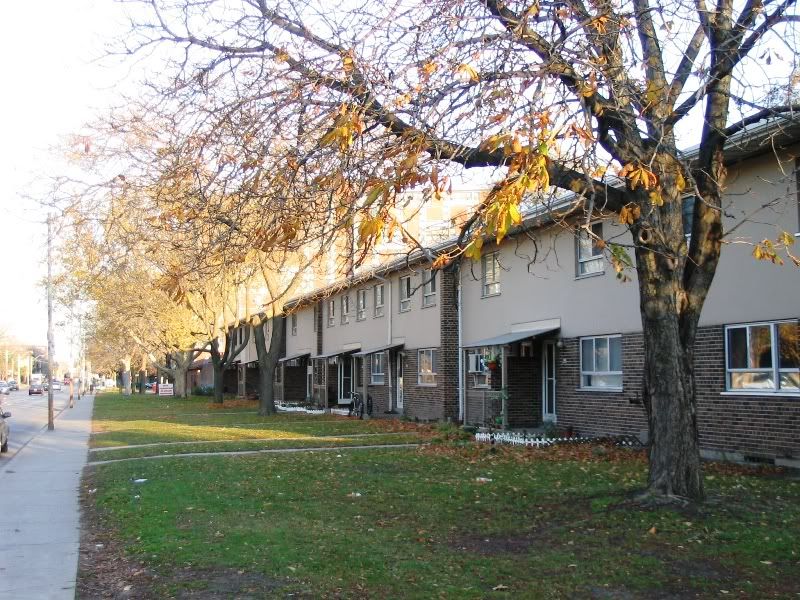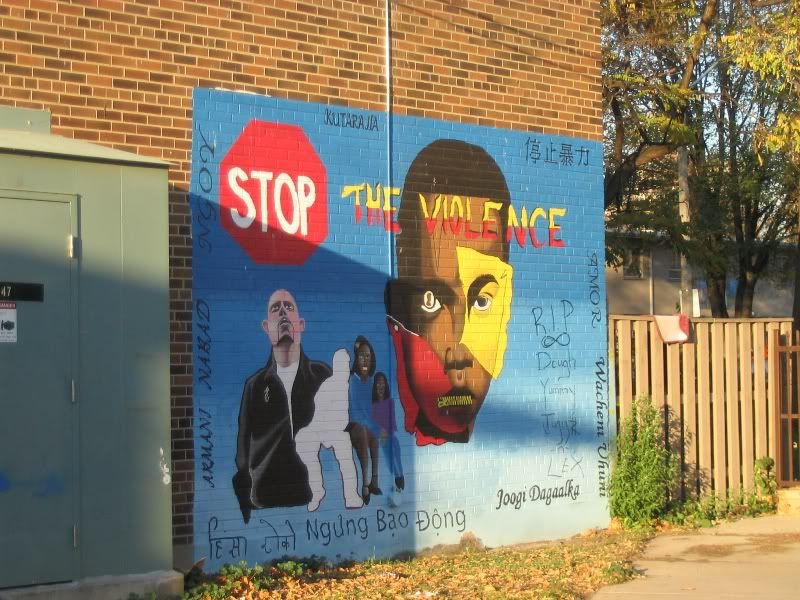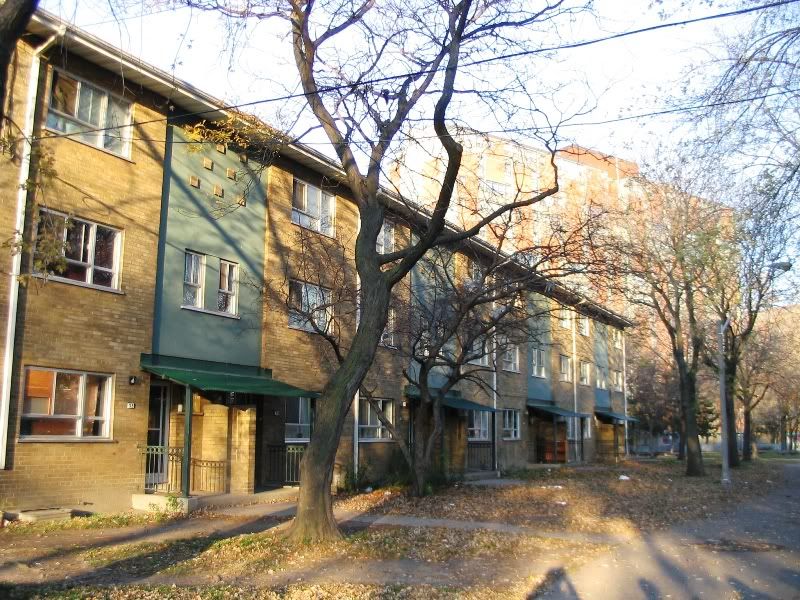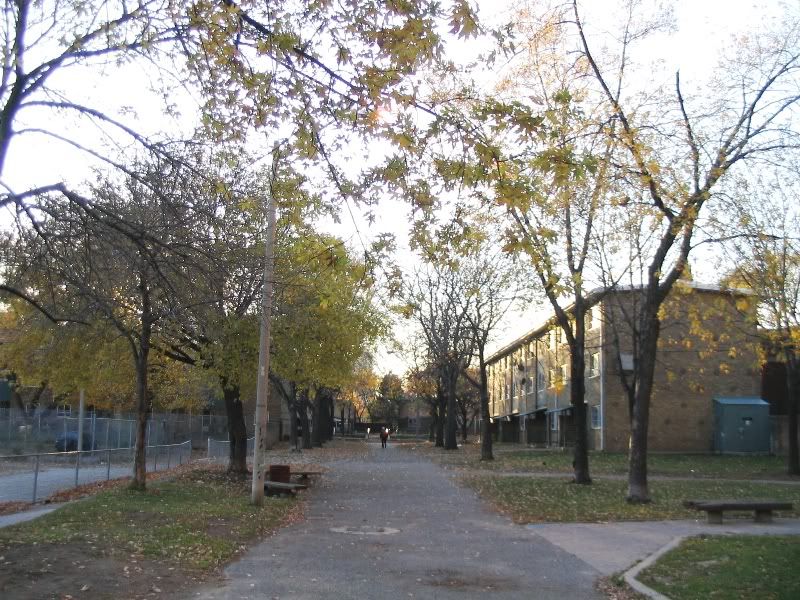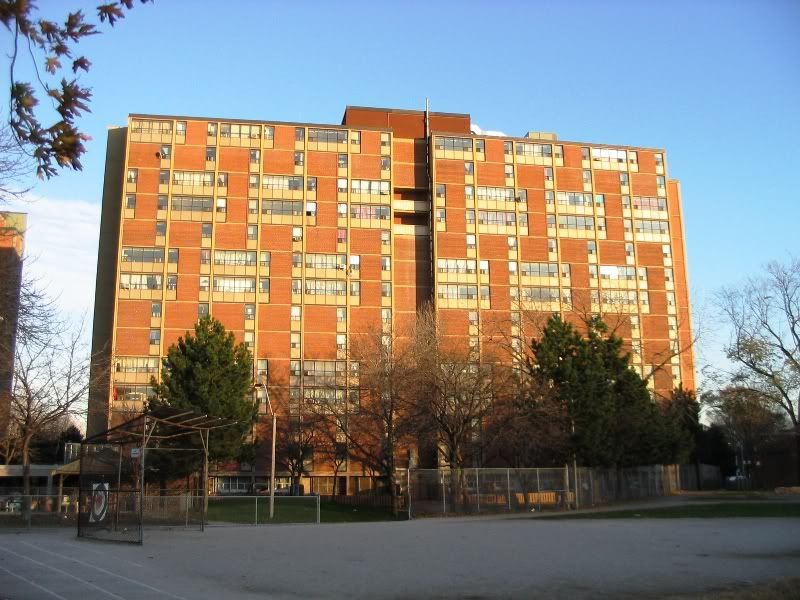 Interesting 1950s/60s contemporary plaza in complex.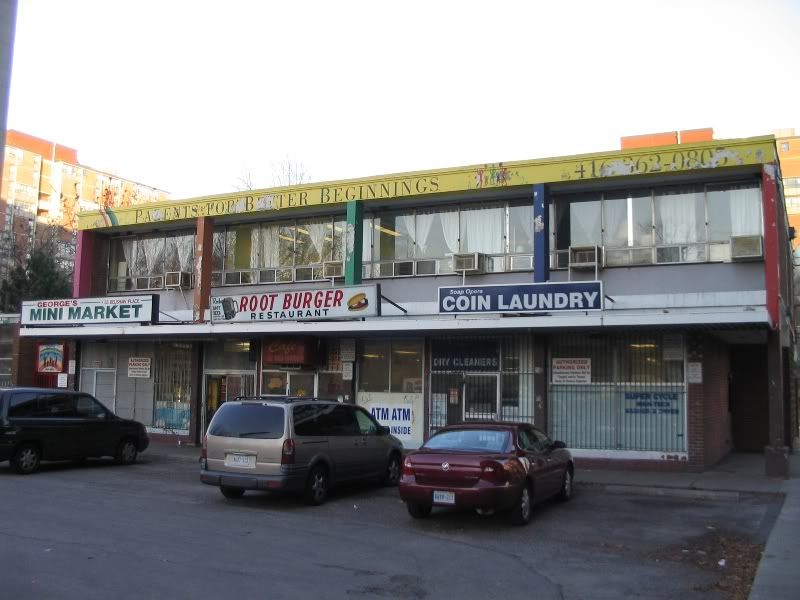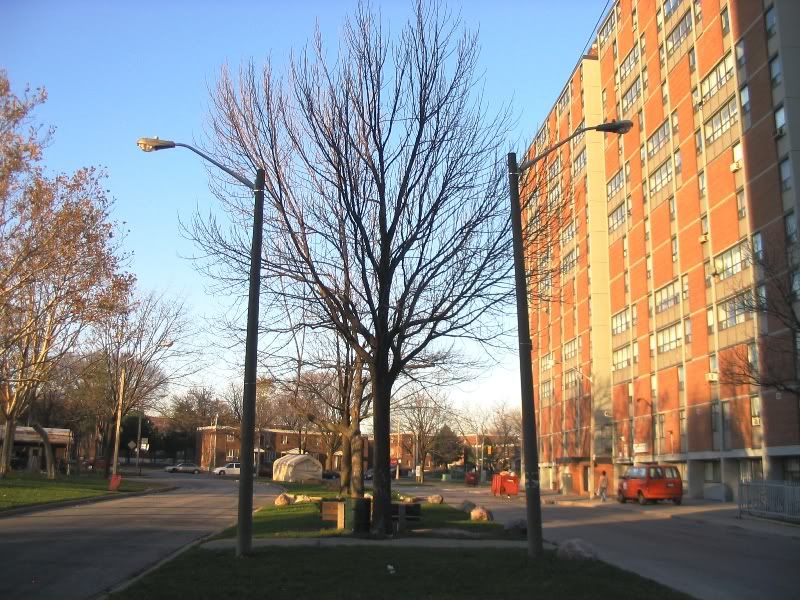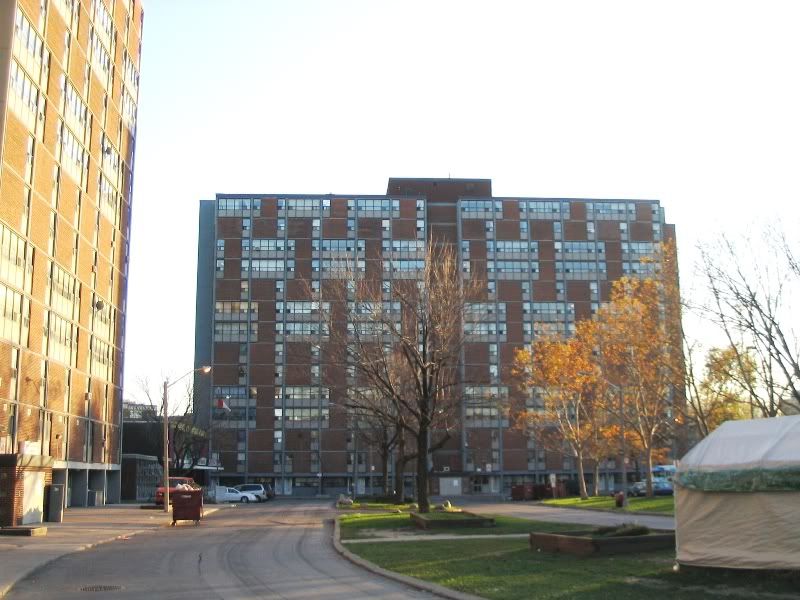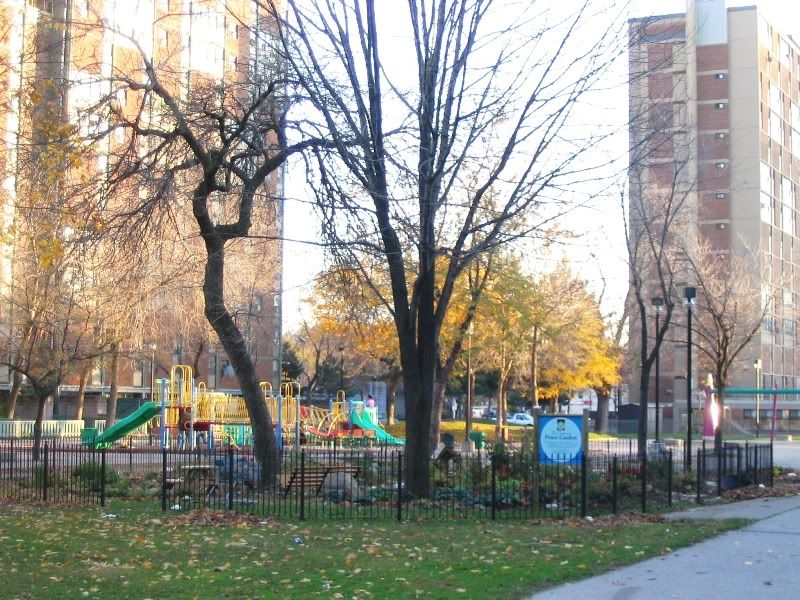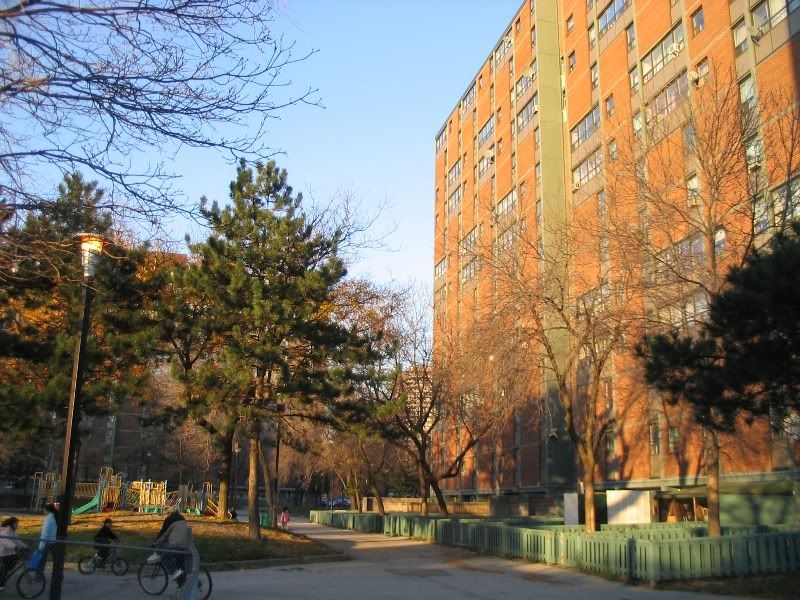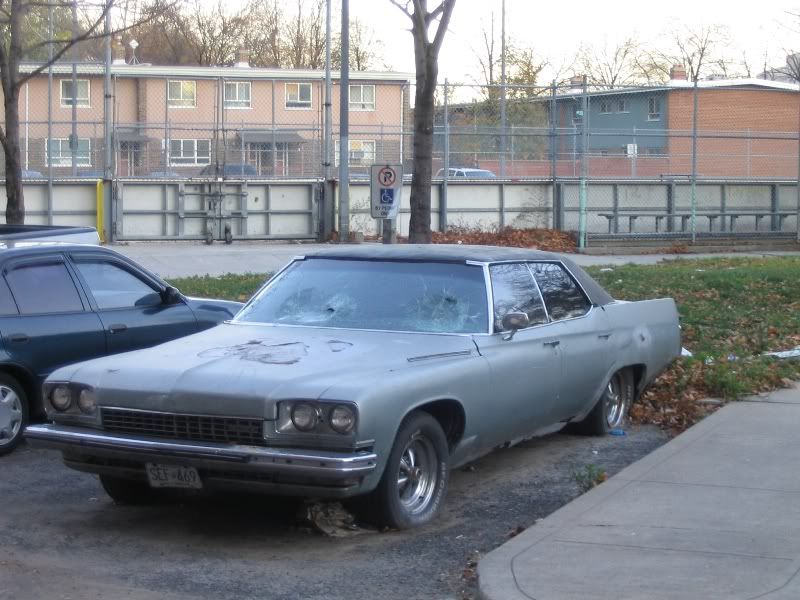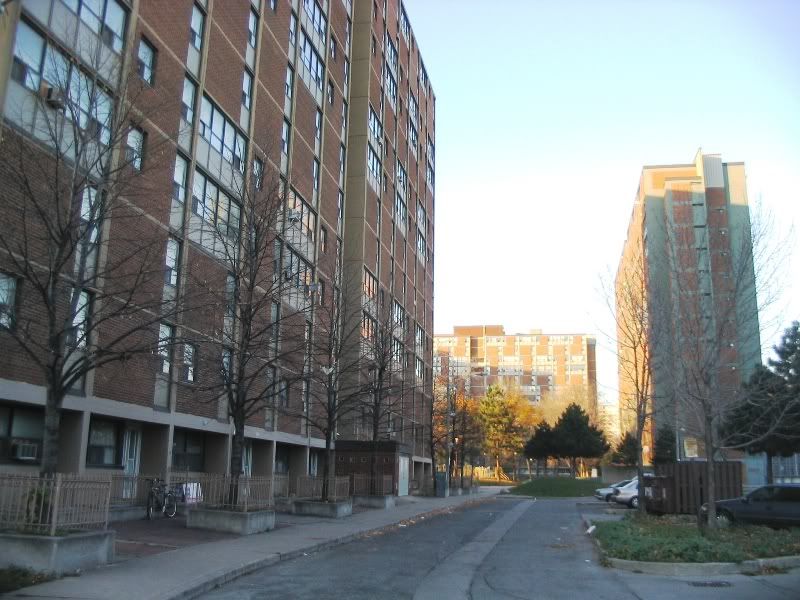 Snd some of Regent Park's neighbours:
383 Shuter Street, once the smallest, now merely the narrowest house in Toronto once the upper floors were added.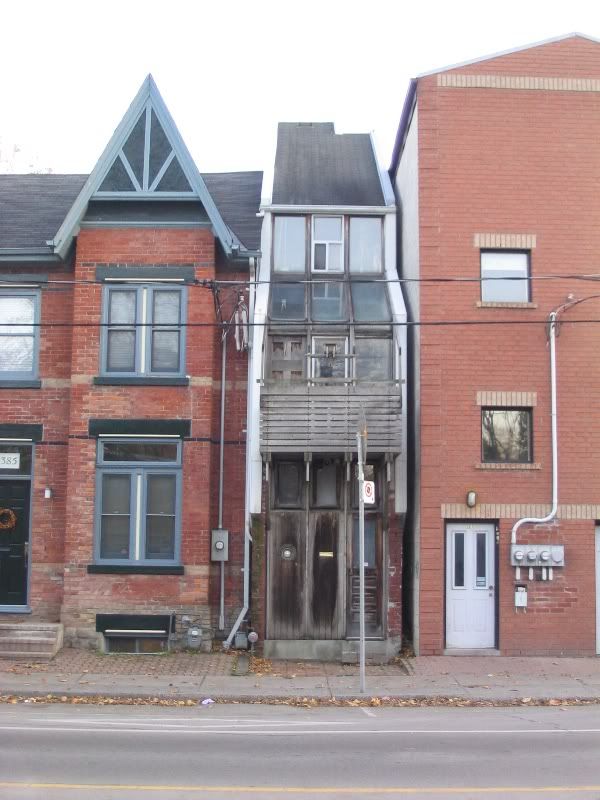 Nearby cottages that reflect some of Regent Park's past housing stock:
Nelson Mandela Park Public School, in Regent Park South: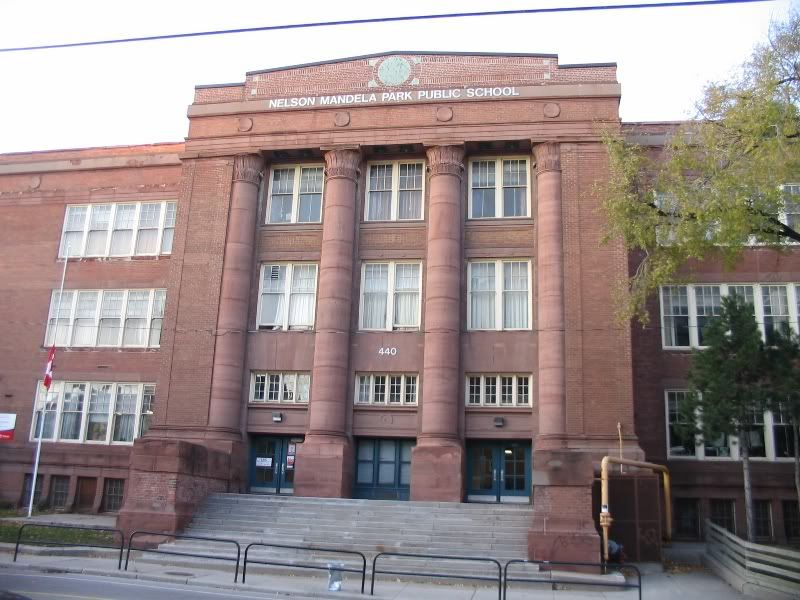 Parliament Street retail: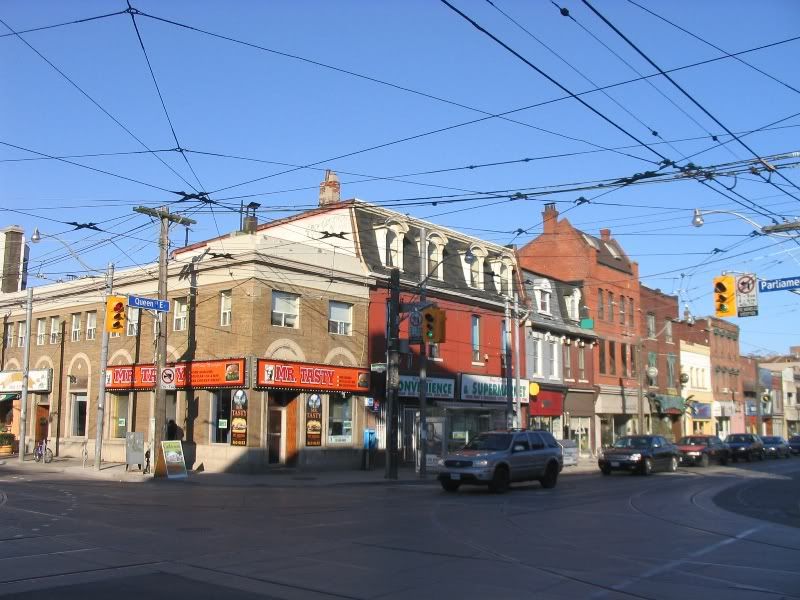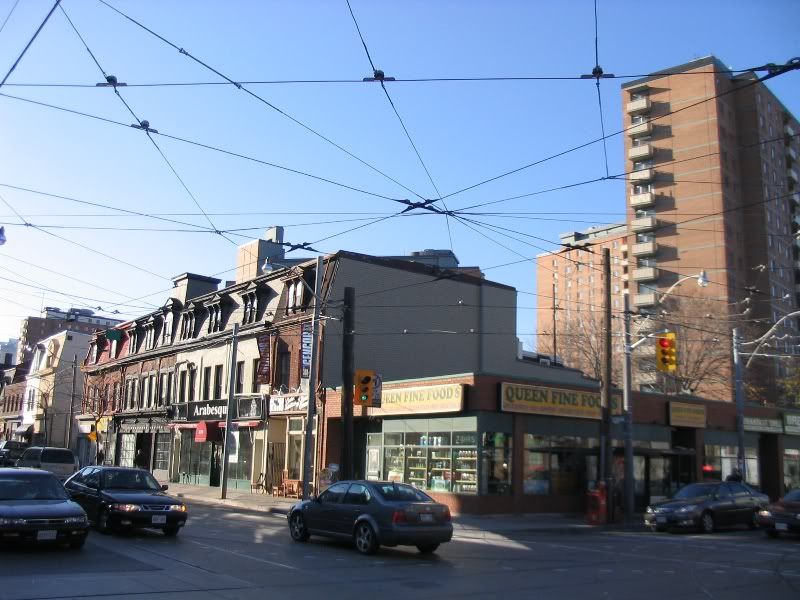 Moss Park Towers: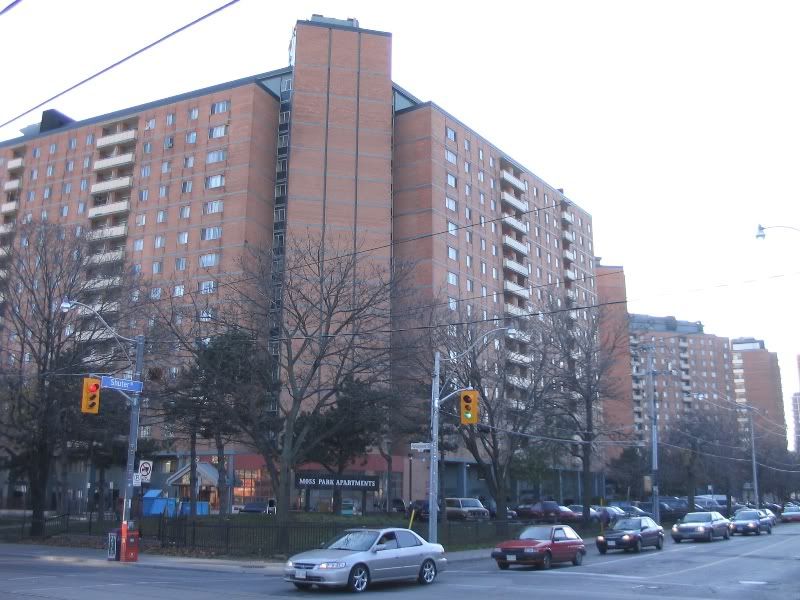 Tomorrow, I'll post an update on Don Mount, plus a retrospective.