Member Bio
Joined

Oct 8, 2010
Messages

646
Reaction score

130
It's often been said that the bay and gable victorians are unique to Toronto, but being a google streetview addict, it looks like there are a few other styles that are very common in Toronto but much less so (if at all) in other cities.
Here are a few styles I noticed were very common: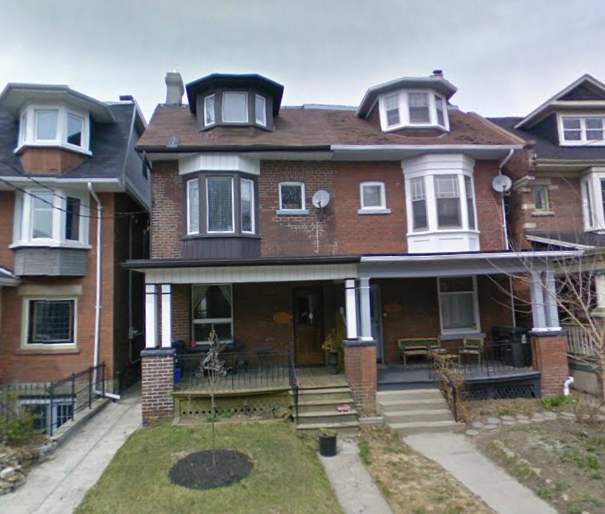 This is a house in Riverdale, I call it the Porch & Dormer style. They are almost always 3 storeys, with the main floor a few steps above grade and often have bay windows, and most commonly in the semi detached format. In the newer neighbourhoods (ex in Oakwood-Vaughan), you'll have homes that are similar, but without the 3rd story dormers (but often with a gable) and with 2nd story bay windows.
This one's in Cabbagetown, and I call it the Georgian Mansard style. There and rows of these little homes in many neighbourhoods including Cabbagetown, Riverdale, Corktown and Trinity Bellwoods. They are always 2 stories, with mansard roofs and 2 cute little dormers with the walls being almost always red brick with a semi-circle of white brick around the main floor window, and the main floor being often at grade. Sometimes the main floor window is a small bay window.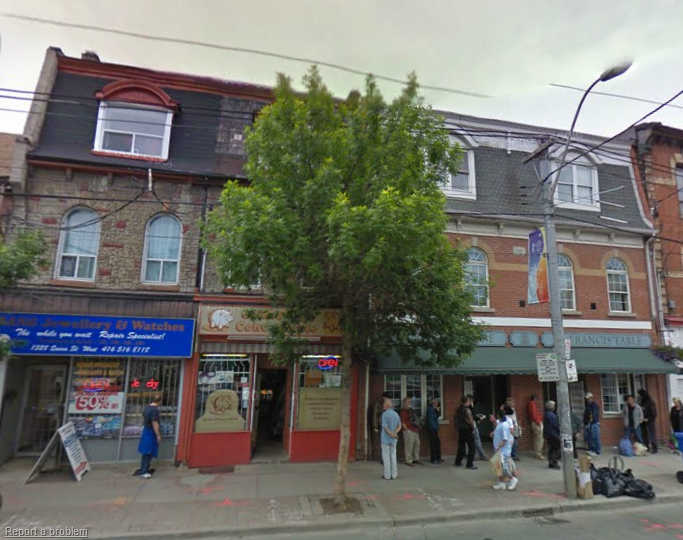 These shops on Queen West in Parkdale are basically the retail version of the Georgian Mansard homes, with a third floor. You can find similar buildings on many commercial streets.
These are in Riverdale, they're tiny workers cottages with a little gable. In this case, they have similar brickwork to the Georgian Mansard homes, but that's not always the case, and they don't always have that little gable but I find it's what sets them out from workers cottages elsewhere. They're common in many of the old working class neighbourhoods.
These are in Trinity Bellwoods, I call shared gables after their main feature. They often have a fairly plain facade. While this one has a porch, window in the gable and dormers, they often don't. You'll find these scattered across much of the former City of Toronto.
I'm not sure what to call these, maybe the "large dormer 2-story"? They're always 2 story, typically semi-detached but sometimes in fully detached homes, have porches (although these have been walled up). The dormers are made of siding, take up most of the width of the roof and the top of the dormers typically are gently sloped. They're pretty common in the early 20th century neighbourhoods of Toronto and the old parts of the inner suburbs, these were in Earlscourt.
Anyways, it seems like most houses in the old parts of Toronto have lots of gables, porches, bay windows, dormers and of course, brick.
Are there any other particular styles that you find scream "Toronto"?