Member Bio
Joined

Feb 12, 2012
Messages

170
Reaction score

97
Hotel development at Loretto to include restoring historic Niagara Falls building

$1-billion plan includes towers of 32, 42 and 57 storeys
NEWS Jun 02, 2019 by
Ray Spiteri
They also heard from representatives of 3Bridges Properties (Group) Corp., a Vancouver-based development company with plans to transform the 2.96-hectare (7.4-acre) property on Stanley Avenue into a luxury hotel and limited-edition residences.

The heart of the project, which 3Bridges Properties chief executive officer Dan Zhang said will be worth $1 billion, will incorporate the existing Loretto Academy building with its mansard roof and cupola. These architectural elements will be retained, conserved and restored into its river-facing facade.

He said the plan is to restore the roof that was destroyed by fire in 1938.

"Because this building has a lot of history, we will retain it and restore it. It's such a historic building that we want to make sure … it really remains a landmark as part of our vision for this whole property."

A 32-storey south tower, 57-storey central tower and 42-storey north tower will include a luxury hotel with "world-class amenities" and condominium residences above.

Zhang said 3Bridges plans to retain an architect with global experience and a Canadian contractor.

The project is still in design phase, so a construction start date has not been determined.

The development will be 3Bridges' first venture outside British Columbia. The company was founded in 2014.
The past met the future on one of the most historic sites in Niagara Falls Sunday.
www.stcatharinesstandard.ca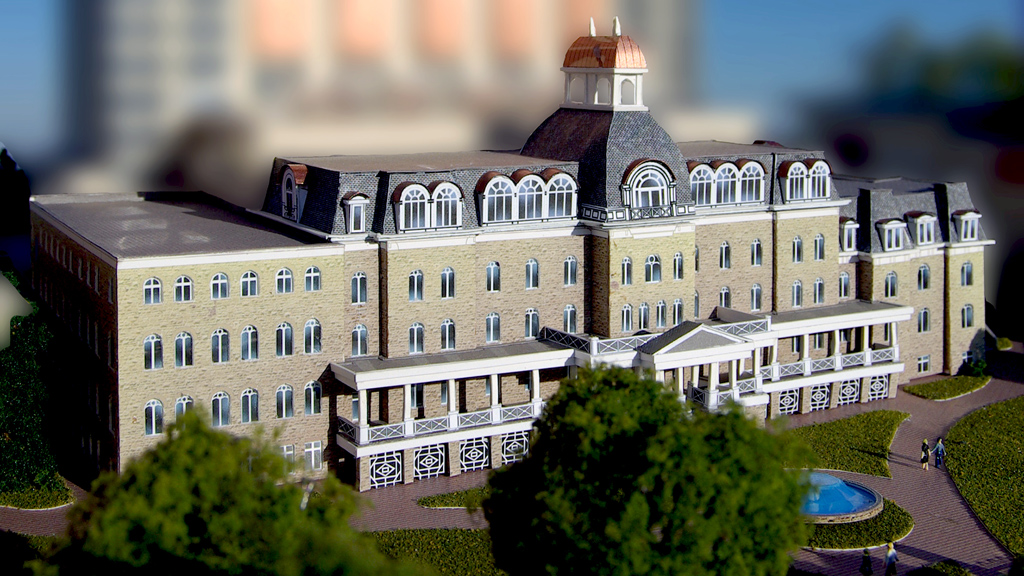 Vancouver-based 3Bridges Properties (Group) Corp. plans to build a luxury hotel and condominium complex on a historic site in Niagara Falls — its first venture outside of British Columbia. A construction start date has not been announced for the estimate

canada.constructconnect.com
Canada-based Three Bridges Properties (Group) Corp. is developing a Luxury Hotel and two Limited-edition Residences to redefine the Niagara Falls skyline. The property land has rich historical heritage, with the historic Loretto Academy building on the site. The existing building will be...
www.greatfallsniagara.com