Member Bio
Joined

Apr 24, 2007
Messages

11,794
Reaction score

19,640
Location
'Beyond the pale': antics of Trump ambassadors highlight crisis in US diplomacy
July 28, 2020
The US ambassador to Iceland, a dermatologist and major Republican donor,
reportedly
became so paranoid about his security he asked to carry a gun and to be taken everywhere in an armoured car.
Despite the absence of particular security concerns, the embassy in Reykjavik advertised in the local press for bodyguards, to placate the ambassador, Jeffrey Ross Gunter.
Gunter's alleged antics are not an isolated case. A
record share
of Donald Trump's ambassadorial appointments have been political,
mostly rewards for big-money donors
, and his nominees have frequently stood out for their lack of qualifications or aptitude.
A report to be published on Tuesday by Senate Democrats on the current situation at the state department, titled Diplomacy in Crisis, said: "While it is true that every administration has its share of questionable appointments, the Trump administration's choices have gone beyond the pale, jeopardizing the department's ability to safeguard our nation's interests."
Since being nominated May 2019, Gunter has proved so hard to work with he has gone through seven deputy chiefs of mission (DCMs), career diplomats who do most of the day-to-day management of the embassy. According to
CBS News
, he rejected his first deputy, who had spent months learning Icelandic, because he "didn't like the look of him" at their introductory meeting.
Gunter also reportedly refused to return to his post after attending a conference in Washington in February, arguing he could do the job remotely, and was only coaxed back to Reykjavik in May after a call from the secretary of state, Mike Pompeo.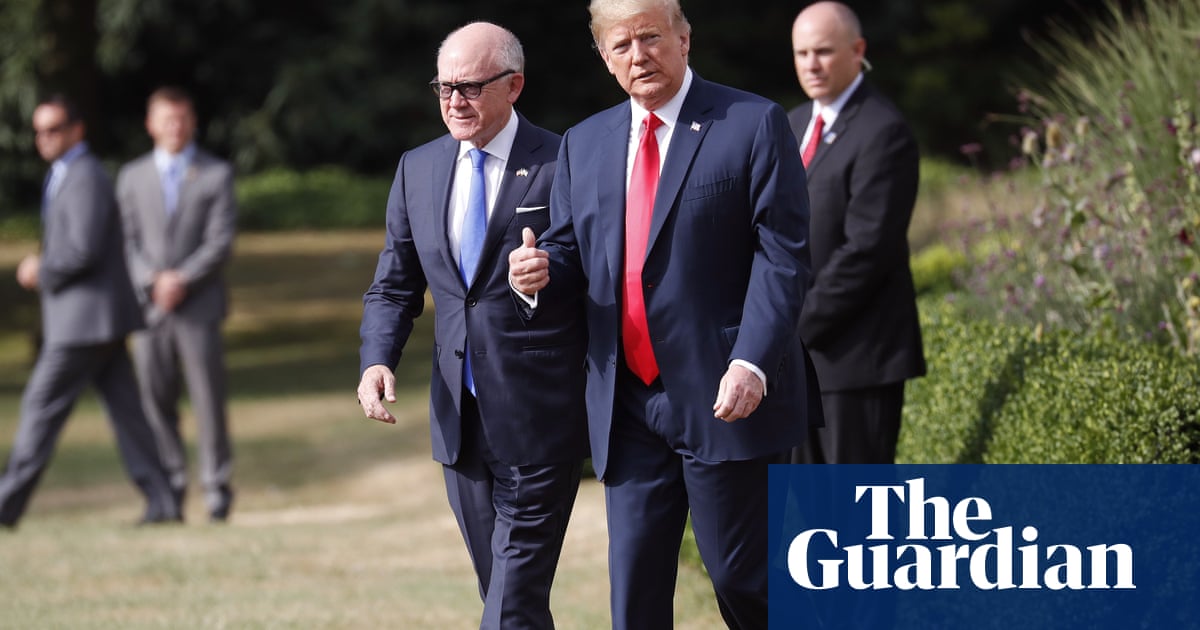 The president has given key diplomatic roles to big donors – who have stood out for their lack of qualifications or aptitude

www.theguardian.com