Sheridan College, Hazel McCallion Campus
The Sheridan Hazel McCallion Campus is located in the city centre at the corner of Duke of York Boulevard and Prince of Wales Drive, across from Square One.
Its first phase is a 155,000 square foot, 4-storey facility. The first phase accommodates 1,760 students, including 1200 business students and up to 560 students in a range of language training and employment preparation programs for newcomers to Canada. The campus is also hosting a class of secondary school students taking dual high school/college credit courses in a "School within a College" program funded by the School College Work Initiative.
Leading edge in its design, services and programming, the new Sheridan Campus reflects its Creative Campus concept. Innovative Student Services will be available to allow for one-stop service and on-line, in-person and just-in-time support. Business program options include a variety of diploma and graduate certificate programs, while newcomers will be able to access LINC, ELT and OSLT language training programs funded by Citizenship & Immigration Canada at Sheridan new Mississauga campus.
The project was designed by Rounthwaite Dick & Hadley Architects Inc., with combined funding in the amount of $31.23 million for the project provided by the federal and provincial governments through the Knowledge Infrastructure Program. In June 2011, the provincial government announced its commitment of $60 million towards building Phase II of the campus. Phase II will accommodate an additional full-time 3,500 students, bringing the total enrolment at the Hazel McCallion Campus to 5,260 when the new building opens in 2014.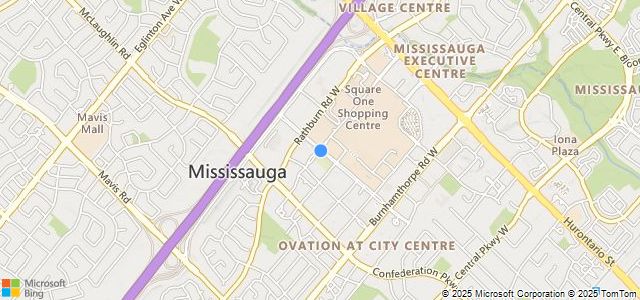 Project information
Duke of York Blvd & Square One Dr, Mississauga
Institutional
Complete
4
*
Involved in this project?
Contact us
to get a complete listing.