Member Bio
Joined

Apr 24, 2007
Messages

19,794
Reaction score

48,710
Location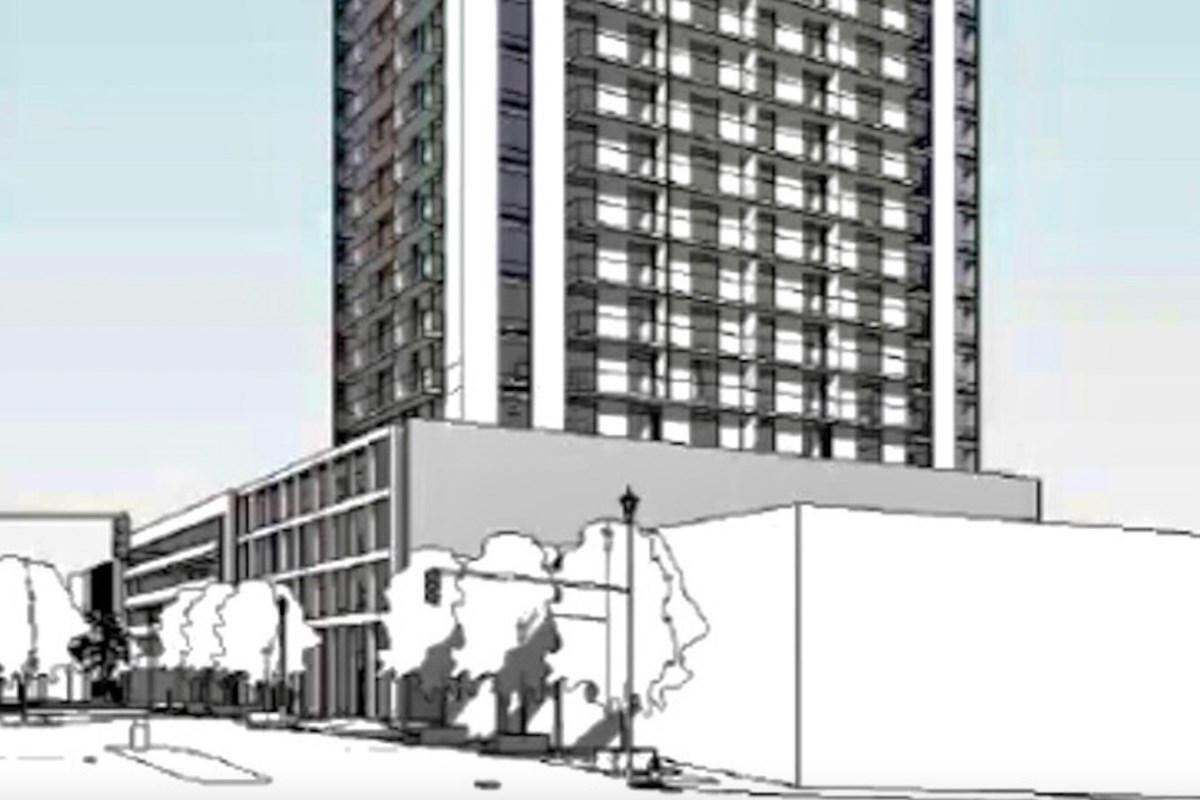 To be called Grand Opera Tower, the project, proposed for a plot of land less than one-third of an acre in size, will be where 'innovation meets history'

www.barrietoday.com
How high can you go in downtown Barrie?

Proposed developments would reach for the sky and then some.

A developer wants to build, on less than one-third of an acre at 21 and 23 Collier St., a 27-storey, mixed-use development home to 214 residential rental units — one-, two- and three-bedrooms — some considered affordable housing, in addition to a four-storey podium.

The developer also is proposing 11,840 square feet of ground-floor commercial space and three levels of structured parking — two of them underground.

To be called Grand Opera Tower, it's to be a project where innovation meets history.

Once home to the Grand Opera House, built in 1896 and demolished in 2006, the project would be a development paying tribute to this history.

"The same way an opera harmonizes acting, song, emotion and storytelling to create their masterpiece, we have synergized design, engineering, art and climate to create ours," reads the sign on the property.

No Official Plan amendment is required to allow this development.

But it will need rezoning from 'central area commercial, second density' to 'central area commercial, second density, with special provisions.' Those special provisions would include additional height and gross floor area, along with reduced parking, landscape buffering and drive aisle width. The next step is a public meeting.