Continued from
Paris III
...
We stumbled upon this by accident...honest! It's the Princess Diana Memorial located at Place de l'Alma. The gold flame is a copy of the Statue of Liberty flame. It sits above the infamous tunnel where Princess Diana died in 1997.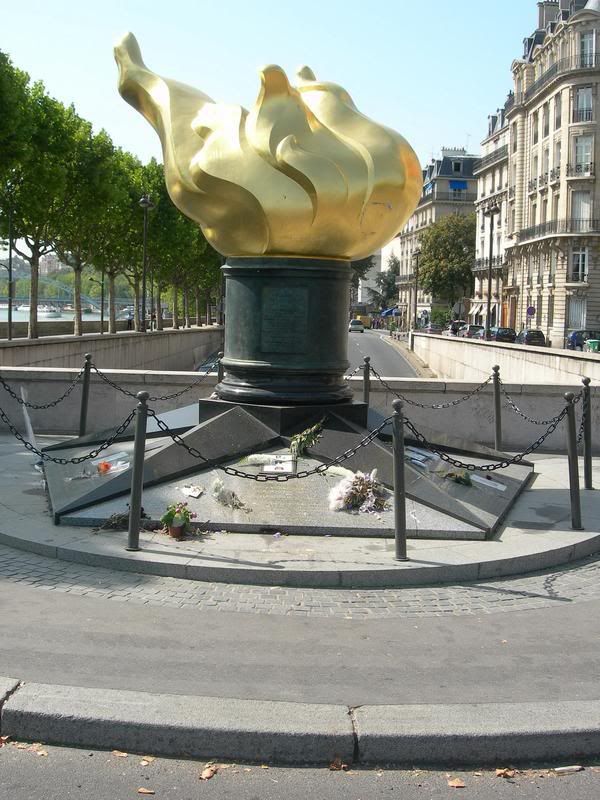 Some messages to the departed "people's princess."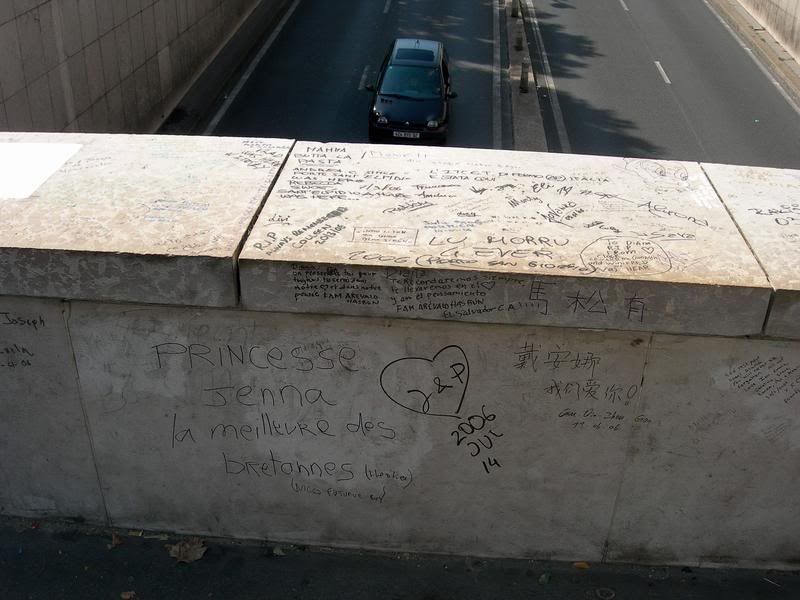 Now for something a little different...We decided to visit the underbelly of Paris or "Les Egouts de Paris." Yup, your French is correct, we did a tour of the Parisian sewer system!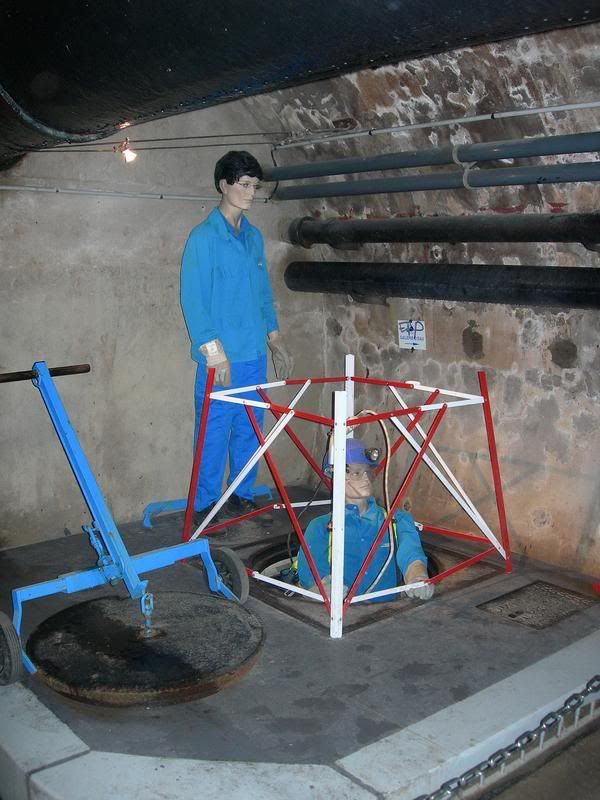 Daniel navigating a tunnel.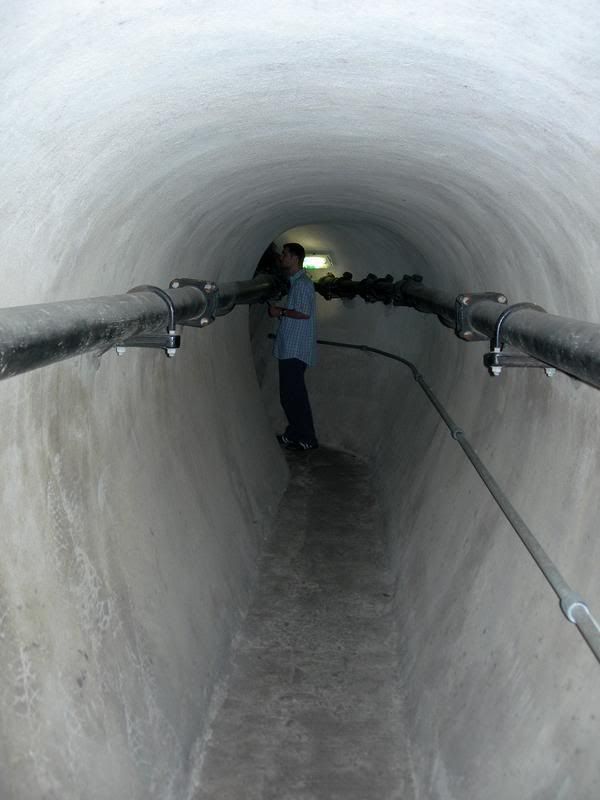 One of the flushing boats or bateau-vanne.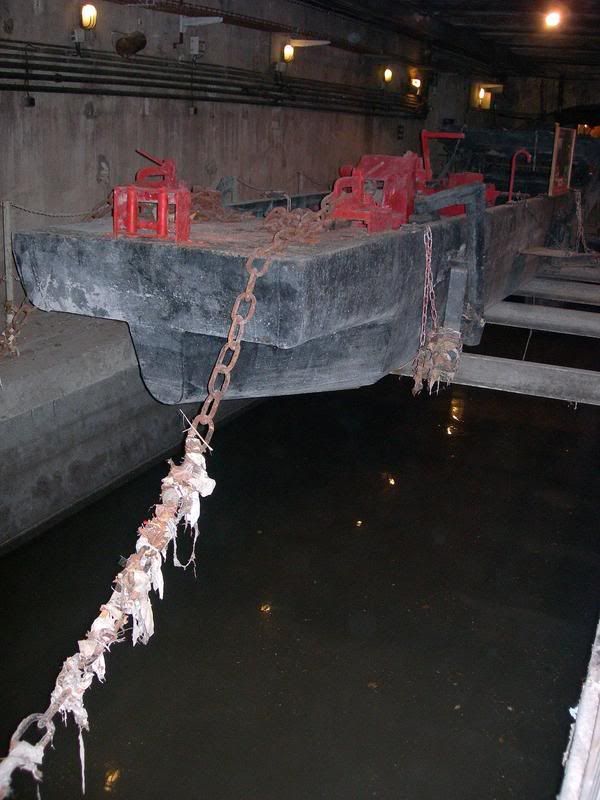 Hmmm, where do these go?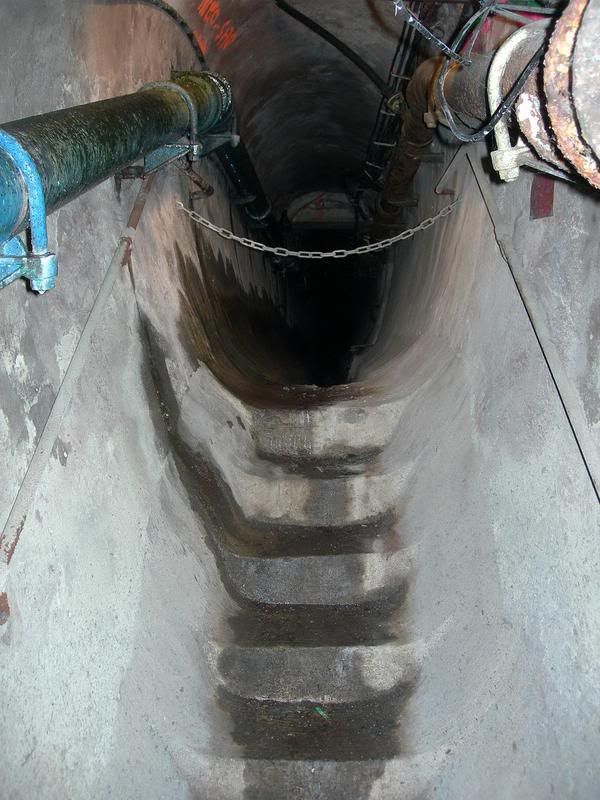 Another flushing machine.
Les Egouts (cont.)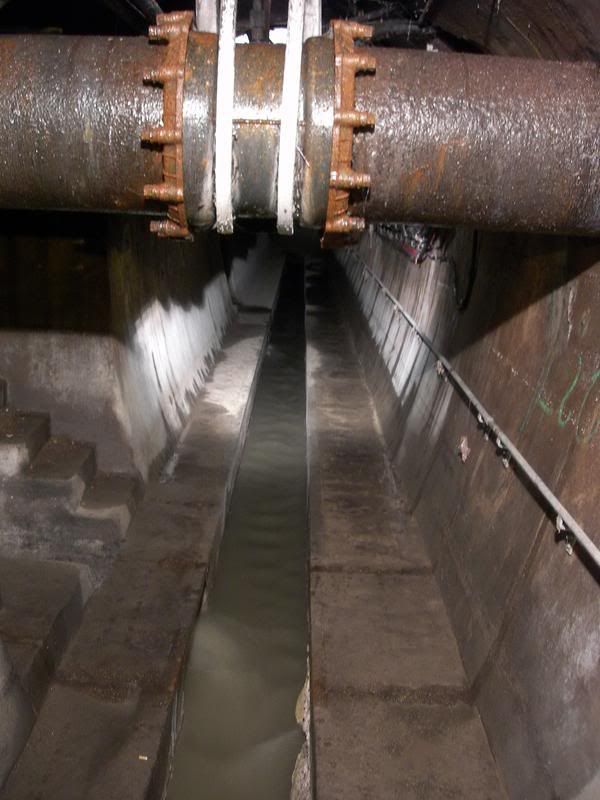 Les Egouts (cont.)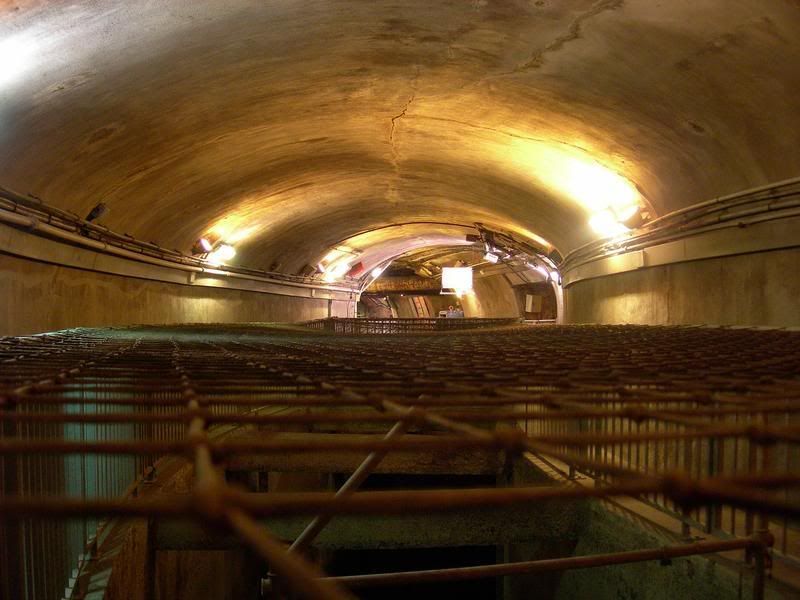 A final shot from Les Egouts.
From below society to high society...the world famous Galleries Lafayette department store.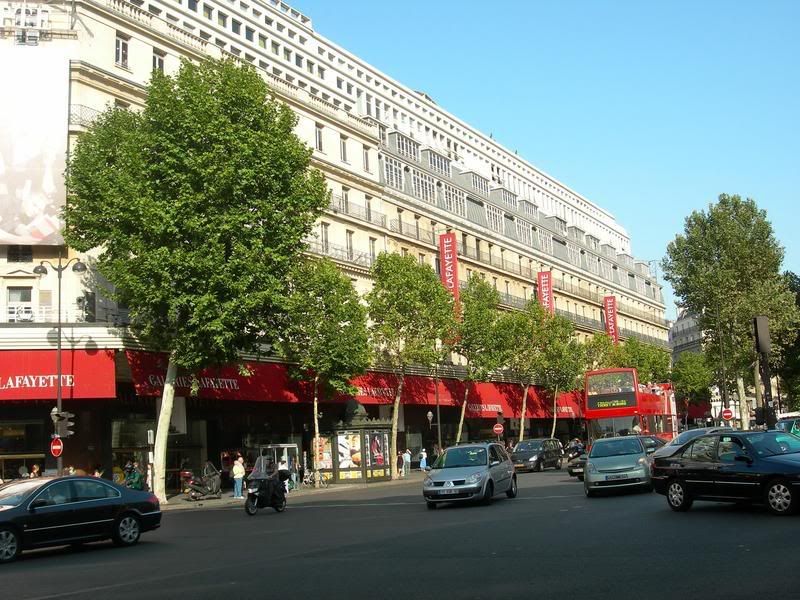 No, that's not the interior of the Paris Opera House (even though it's ornate enough). It's actually the main gallery of Galleries Lafayette (arguably the world's greatest department store).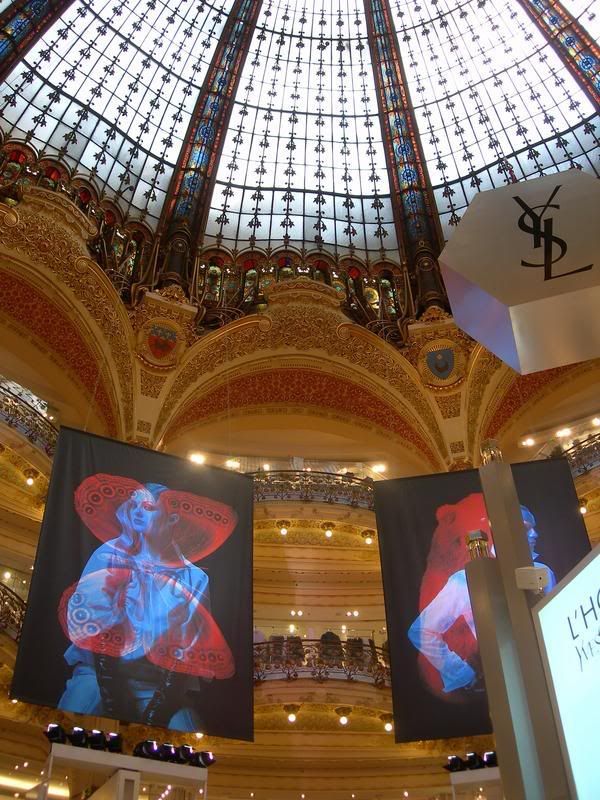 More Galleries Lafayette. Nobody is allowed to ask how much I spent here!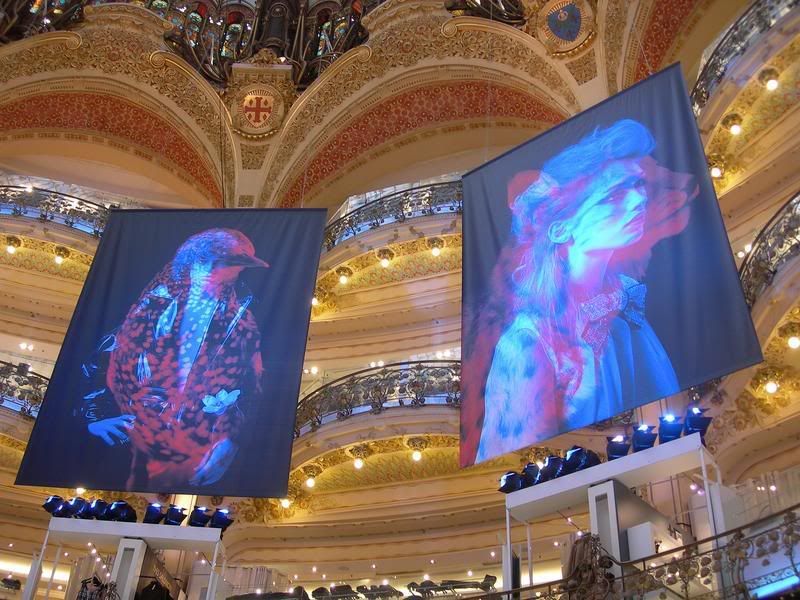 Now this is an Opera House! Or more correctly, Opéra National de Paris - Palais Garnier. This is the just the rear of the building.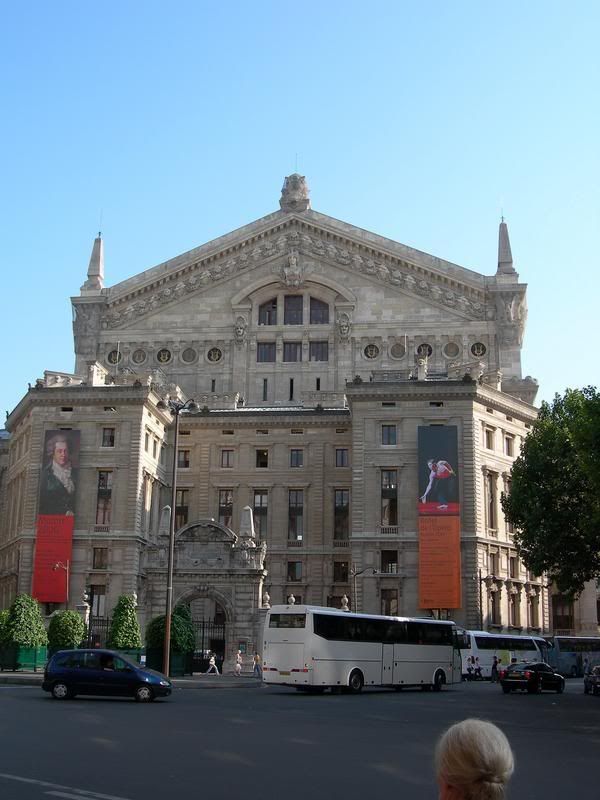 And from the front the Opéra National de Paris - Palais Garnier.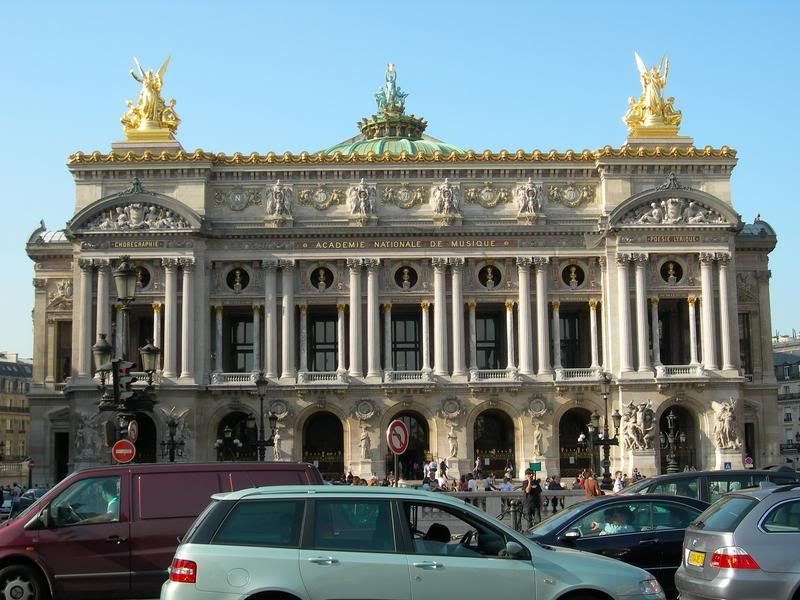 Palais-Royal.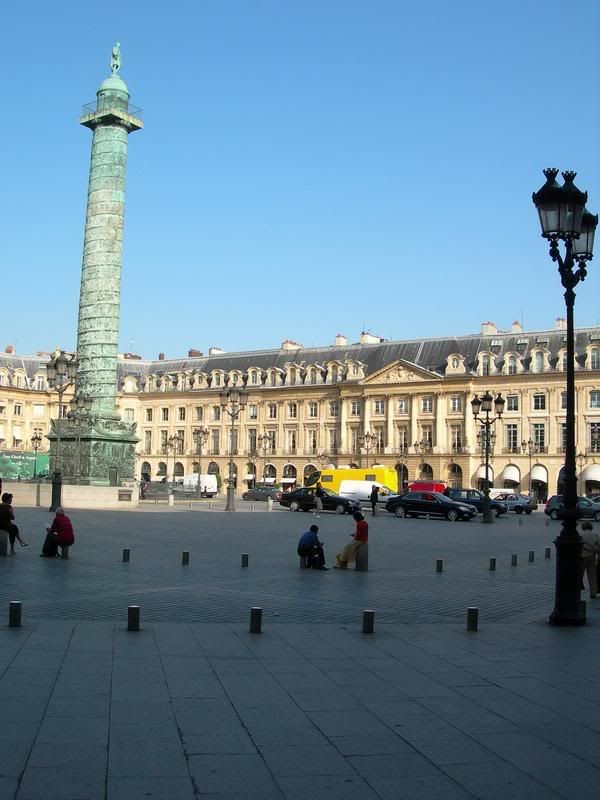 That same afternoon we took the métro out to La Défance.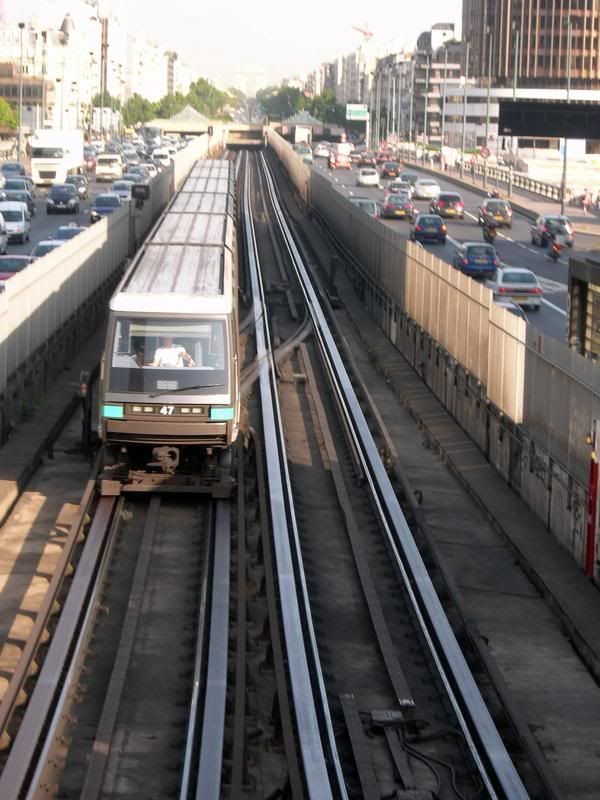 A pedestrian highway of sorts.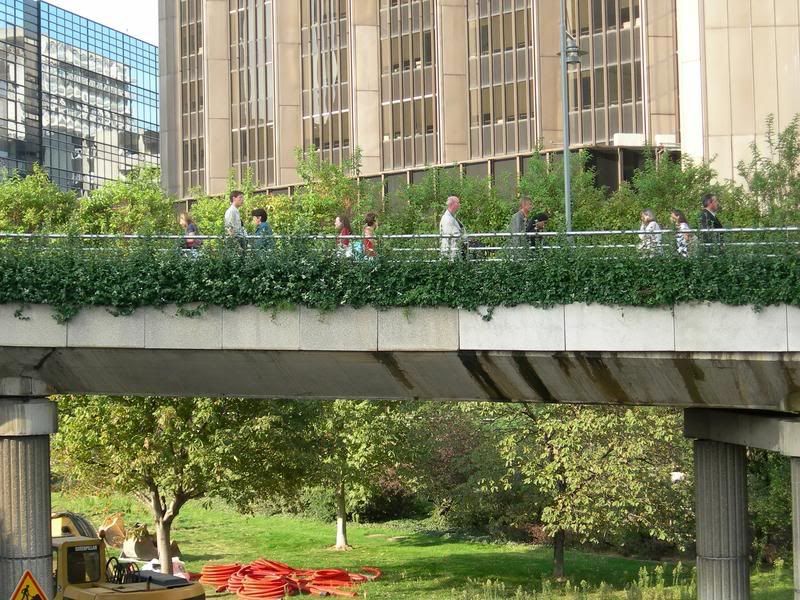 La Défense is a major business district for Paris (and Europe). The district holds many of Paris' tallest high-rises and its built-form is relatively new compared to the rest of the city.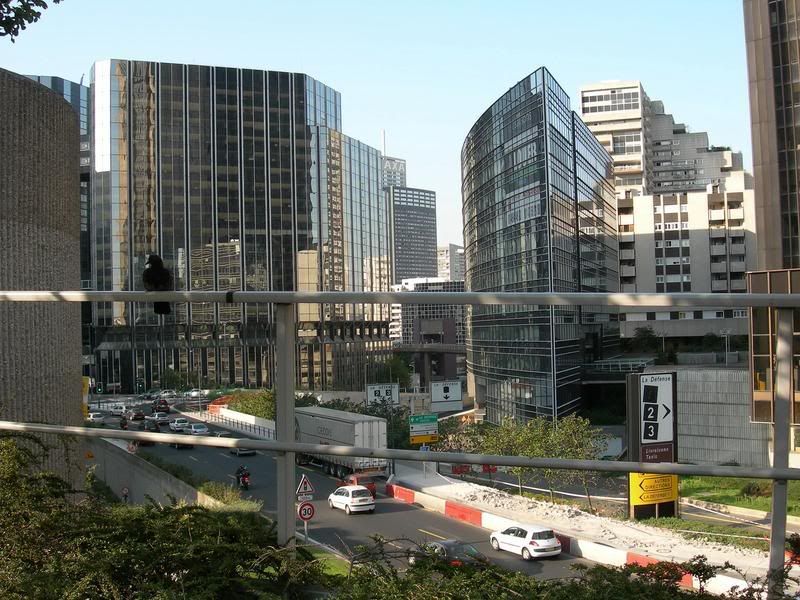 La Défence may not provide that typical postcard shot of Paris, but it's pretty amazing in its own right. Also, art installations play an important role in humanizing the district.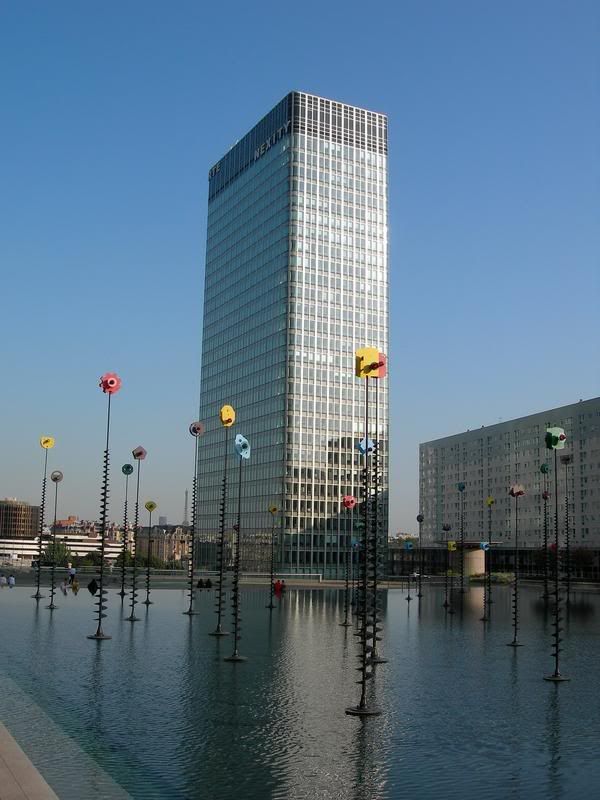 A view down Esplanade du Général de Gaulle towards La Grande Arche.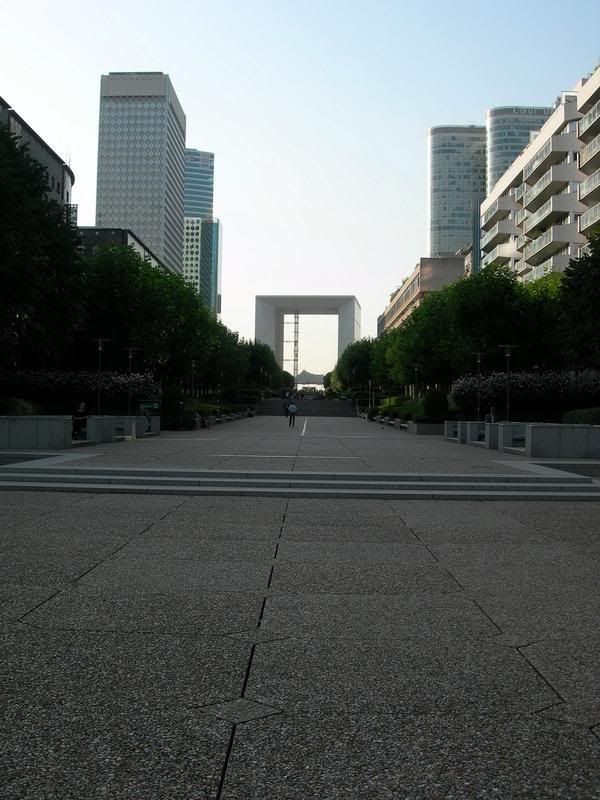 La Cheminée d'Aération sculpture by Raymond Moretti.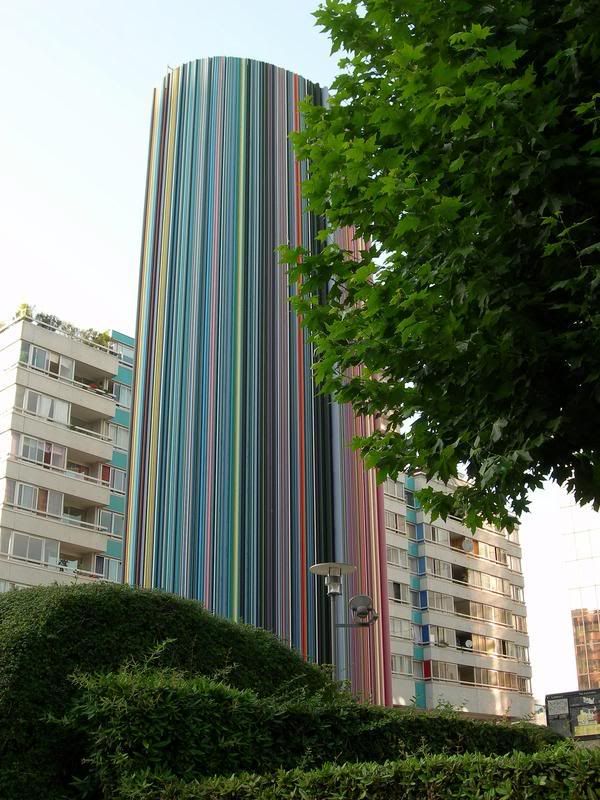 Résidence Lorraine is part of La Défence's residential component.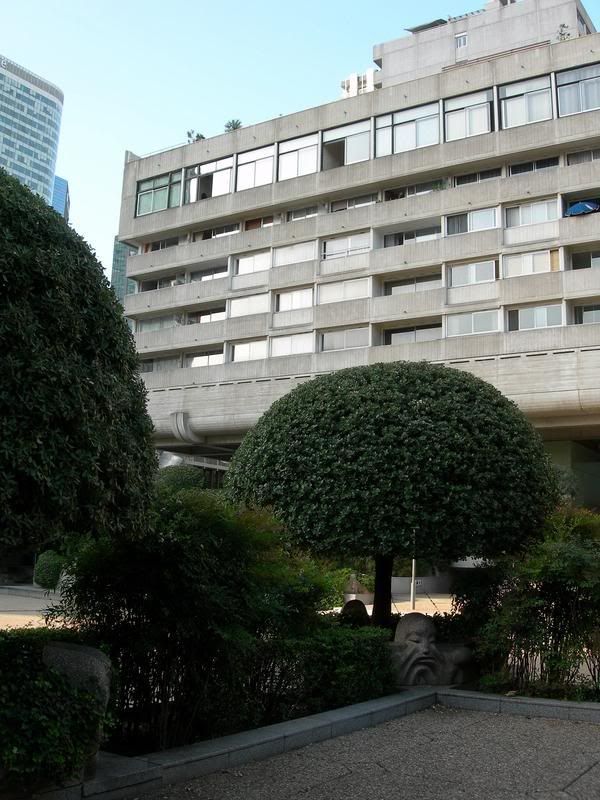 Coeur Défense.
A close-up of the windows on the Tour Ariane.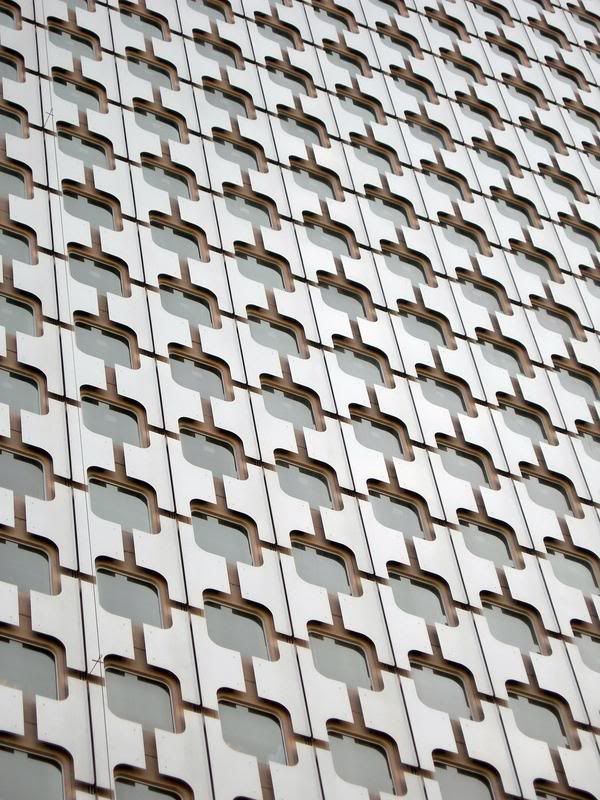 A colourful waterfall.
Tour EDF (Électricité de France).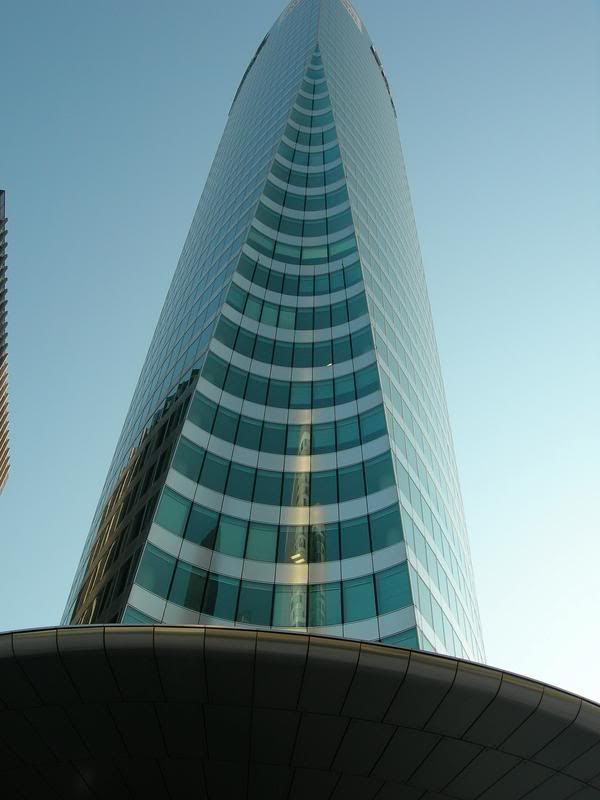 Tour Total (which is the 2nd tallest skyscraper in Paris after Tour Montparnasse).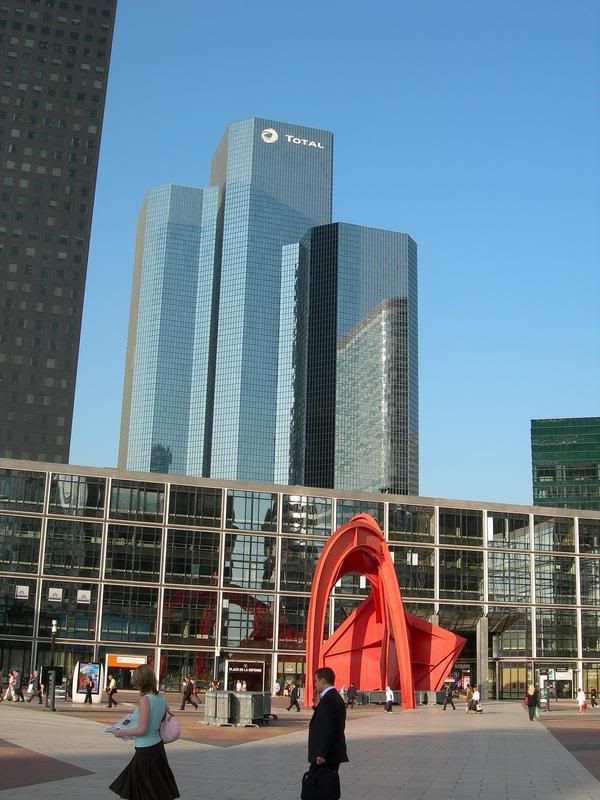 The French seem to have a passionate need to put a piece of art in any open space they come across (which isn't always a bad idea).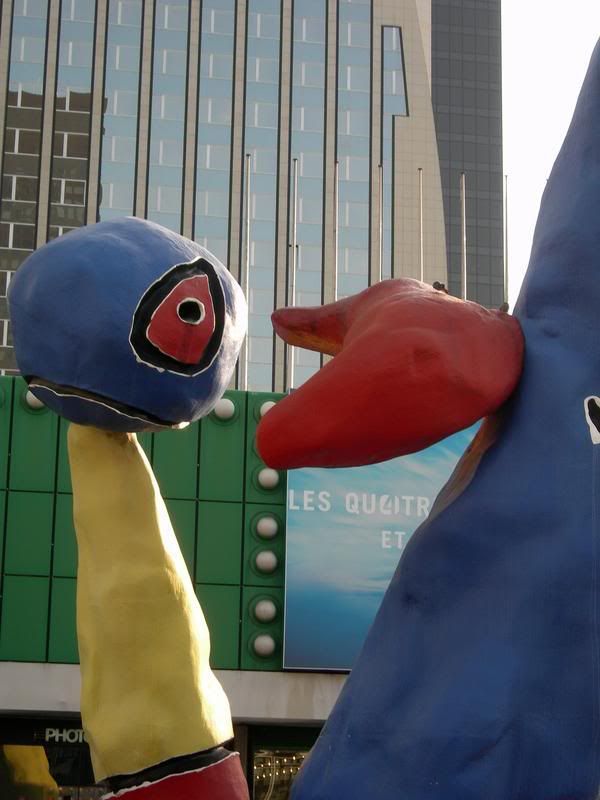 Part of Les Quatre Temps complex.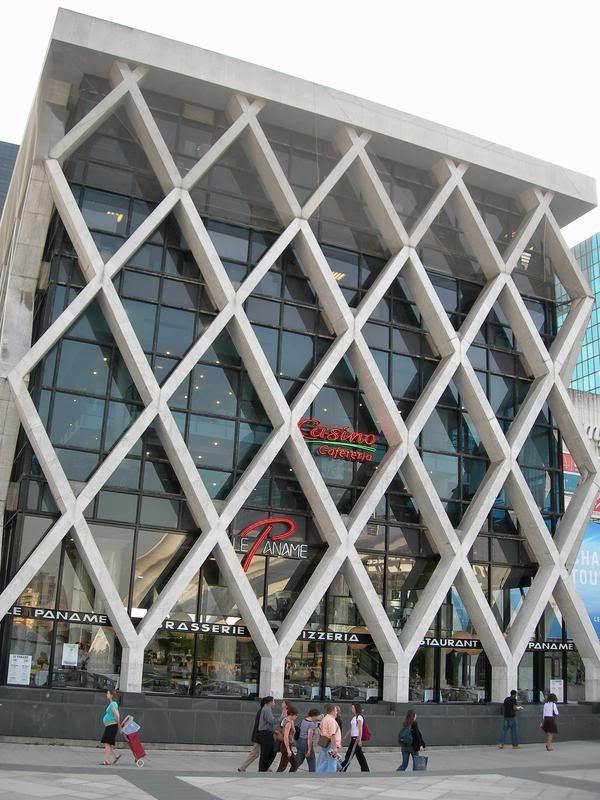 La Défense even has a church! Notre Dame de Pentecôte (which has been awarded various architectural awards).
La Grande Arche is La Défense's preeminent landmark, and distantly on axis with L'Arc de Triomphe and the Champs Elysées.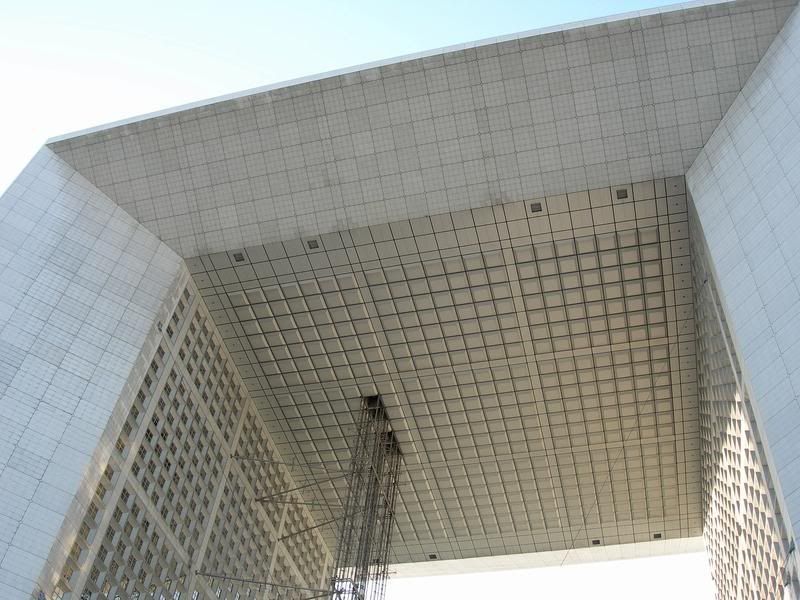 simply Dan at the foot of La Grande Arche. The two sides of the Arche house government offices.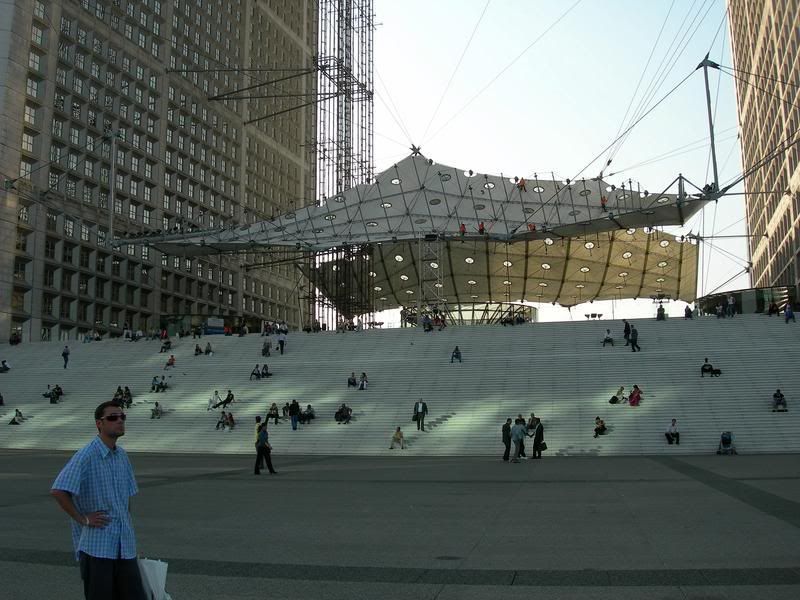 Looking soth-east back through La Défense towards L'Arc de Triomphe.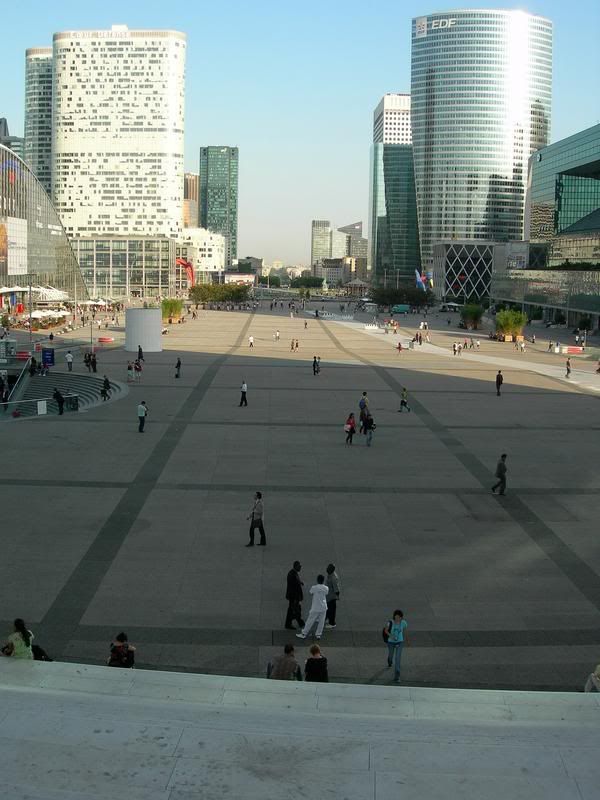 Palais du CNIT (a convention centre & hotel complex).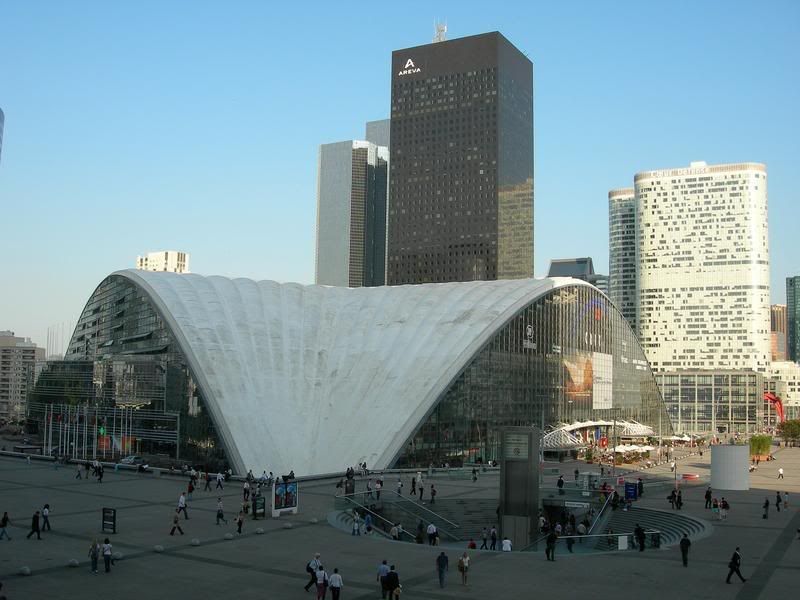 An art installation on the other side of La Grande Arche.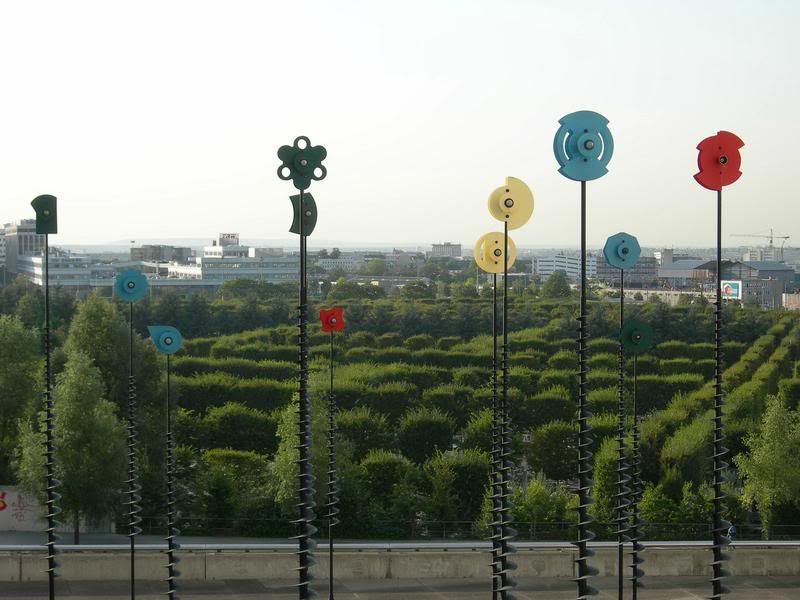 La Grande Arche's external elevator system.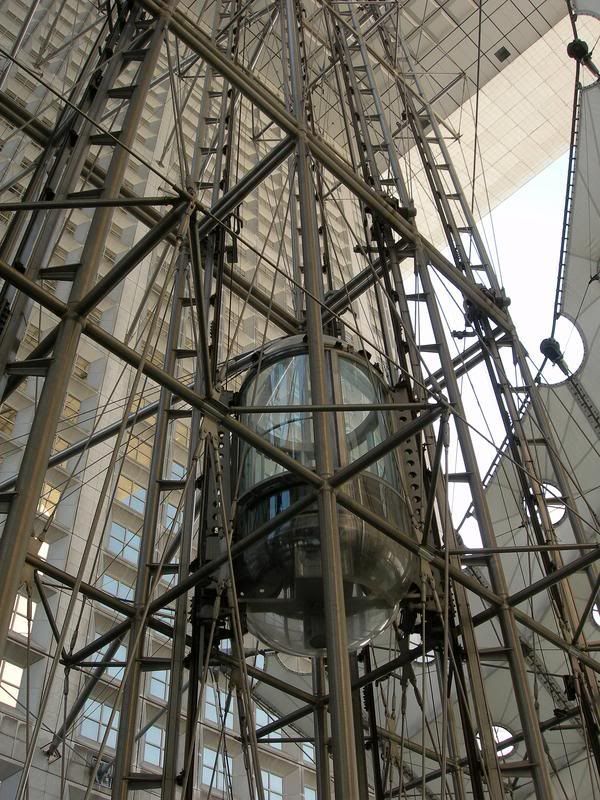 Inside Palais du CNIT.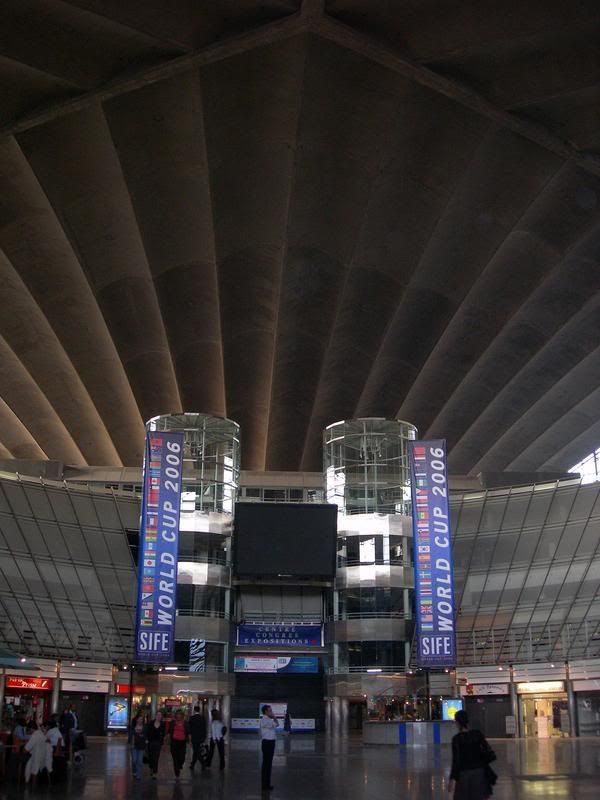 Paris V coming soon!