Member Bio
Joined

Apr 24, 2007
Messages

3,578
Reaction score

3,230
Karlstejn Castle was originally built in the 1300s to house the Czech crown jewels. It's one of those hilltop
storybook castles romanticized by Disney, and it's only 20 minutes outside of Prague.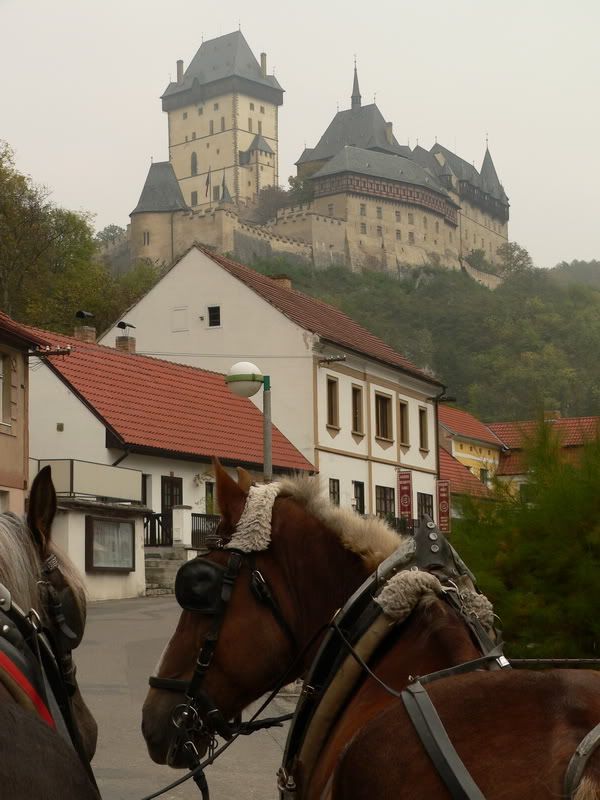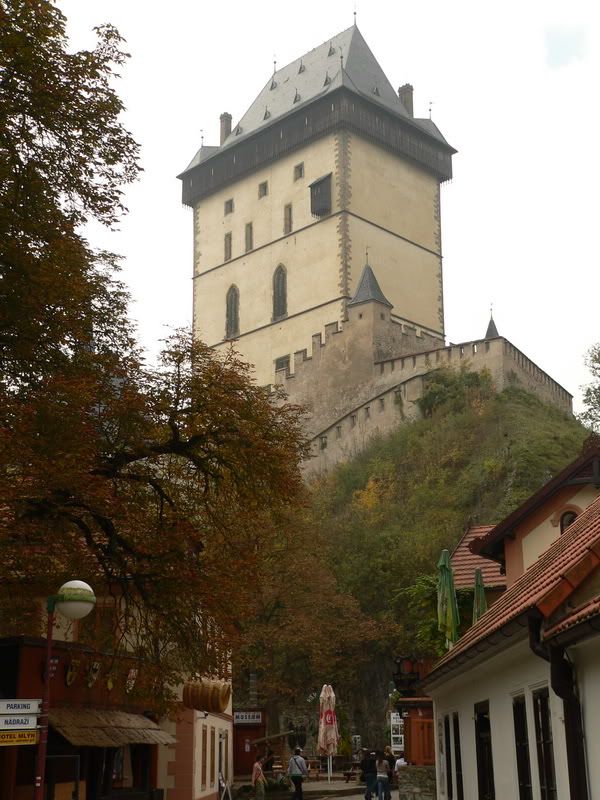 Villages nestled into the valleys like this are a common sight in the Czech Republic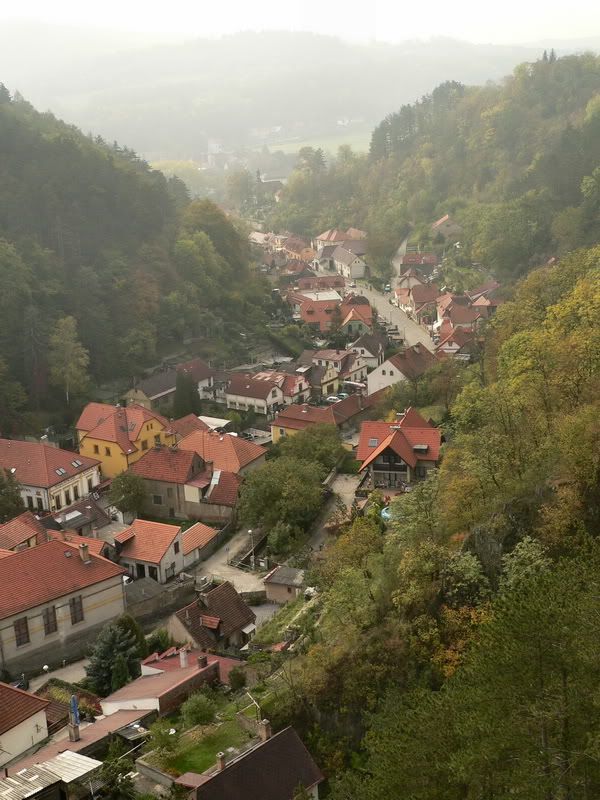 The castle's design provides all kinds of interesting angles for photography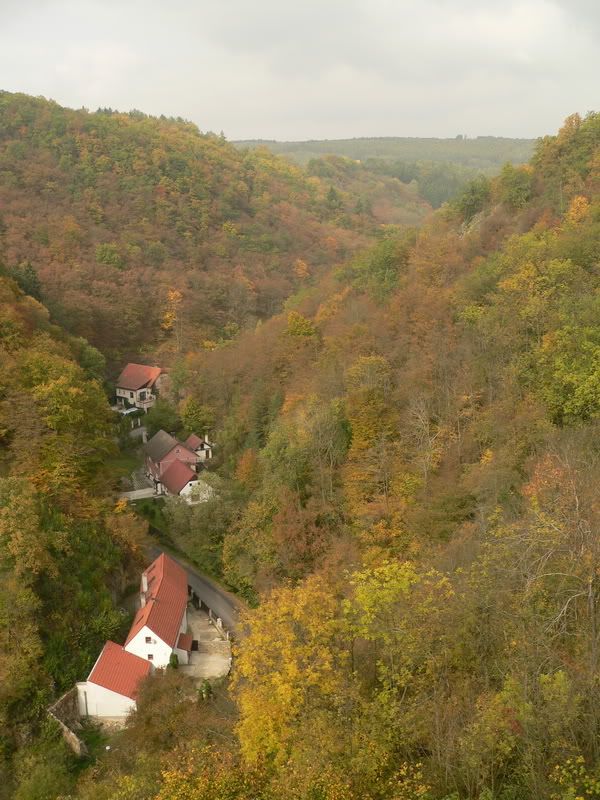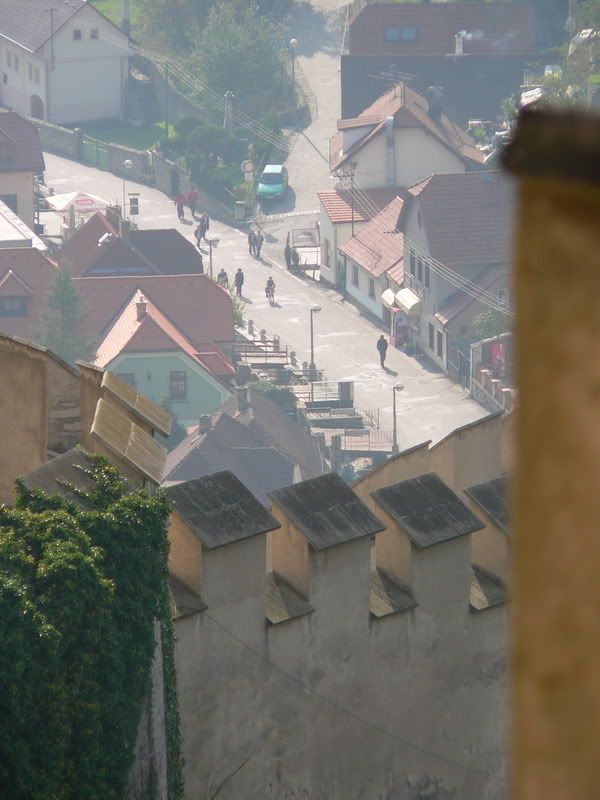 You wouldn't know it by the pictures, but he castle and the village below were packed with tourists and school groups.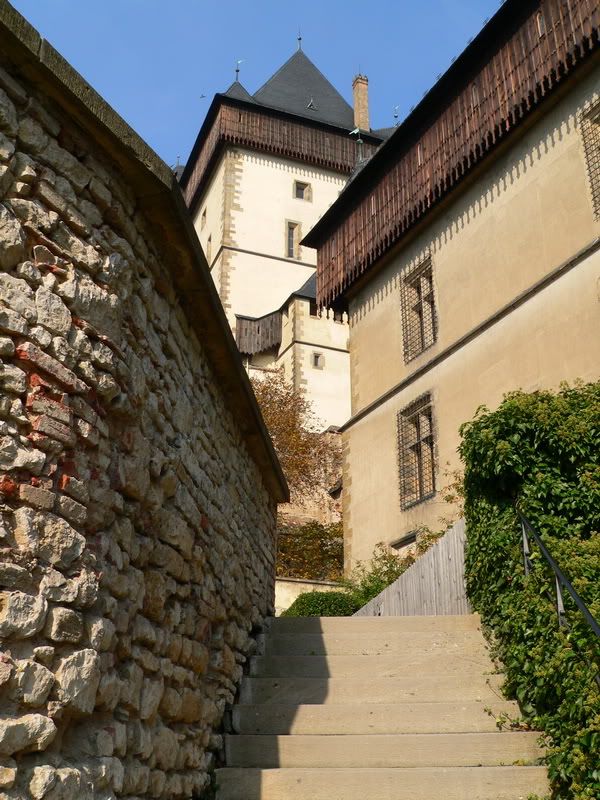 We weren't allowed to take pictures inside the castle. You could only take guided tours,
and to get into the tallest tower took a special advance booking
Ouch!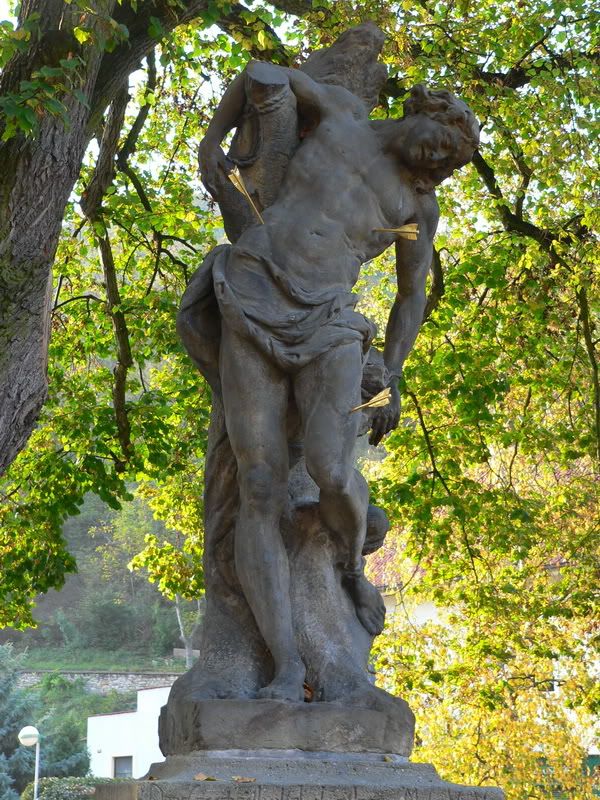 The village of Karlstejn is full of souvenir shops and restaurants.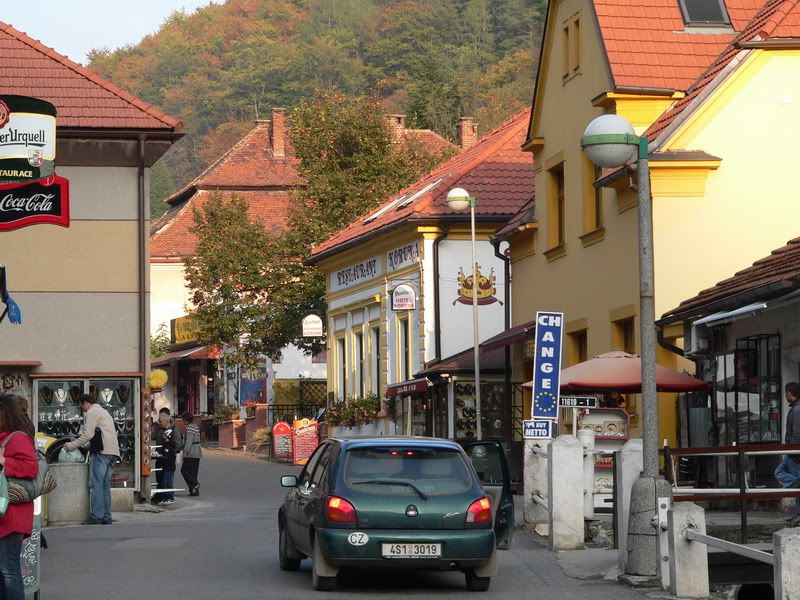 Turns out households still burn coal in the Czech Republic, mostly in the rural areas.
It stinks up the air and contributes to a haze that often blankets the country. The government is planning to
ban coal burning in the next 5 years or so.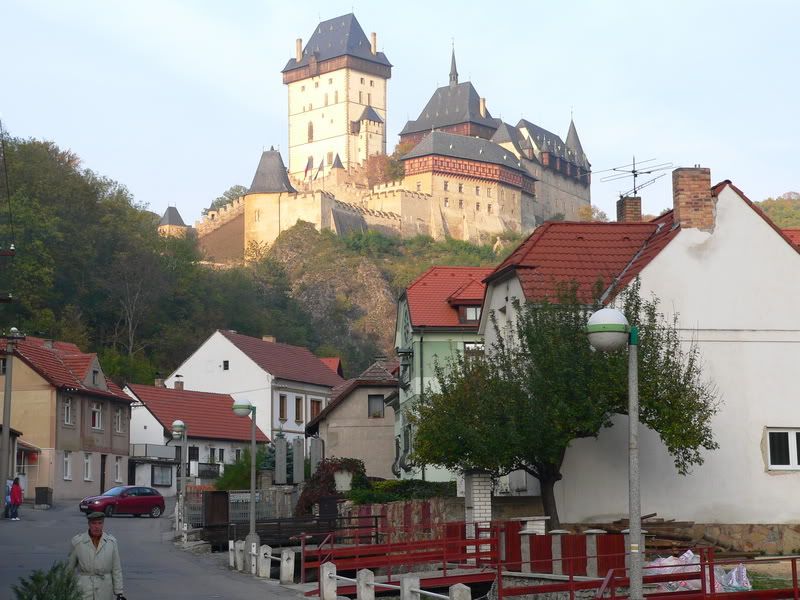 Teplice isn't close to Karlstejn, it's about two hours away near the German border south of
Dresden. I just put them into one thread for because they're my smallest sets.
Our ride. A Skoda Fabia. 3 cylinders. 0-100 km/h in 19 seconds. Comically gutless. And that's coming from an Accent driver.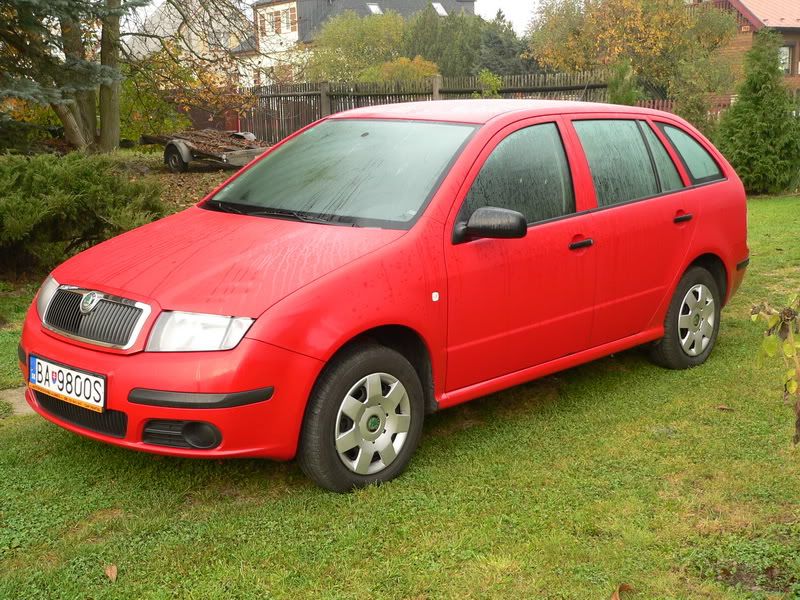 Crazy European roads. This one has a guiderail. Impressive!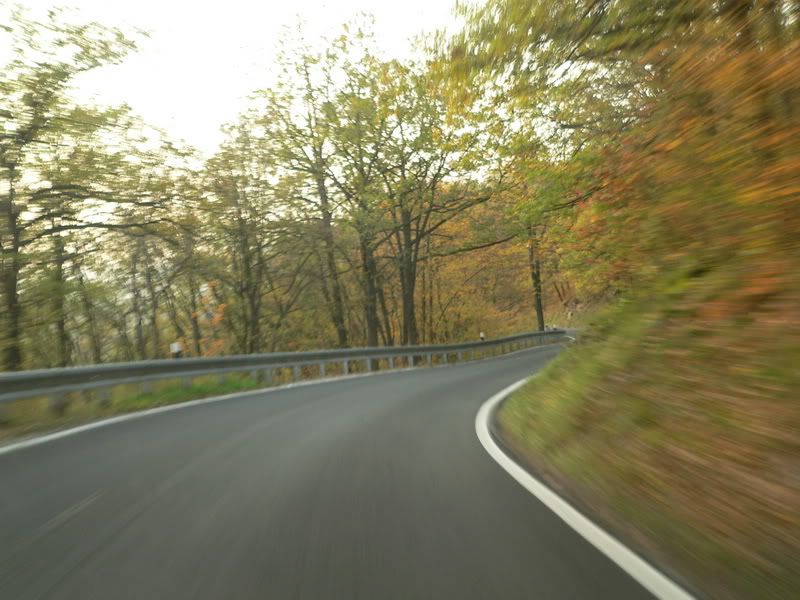 A manor or something in Most
In the middle of the foothills near the border, in the industrial heartland of Bohemia, is
Teplice. It's a fairly major spa town, though not as much as places like Karlovy Vary or Mariánské Lázně.
It's where my dad grew up and he gave me a tour of his old stomping grounds.
What a nice first impression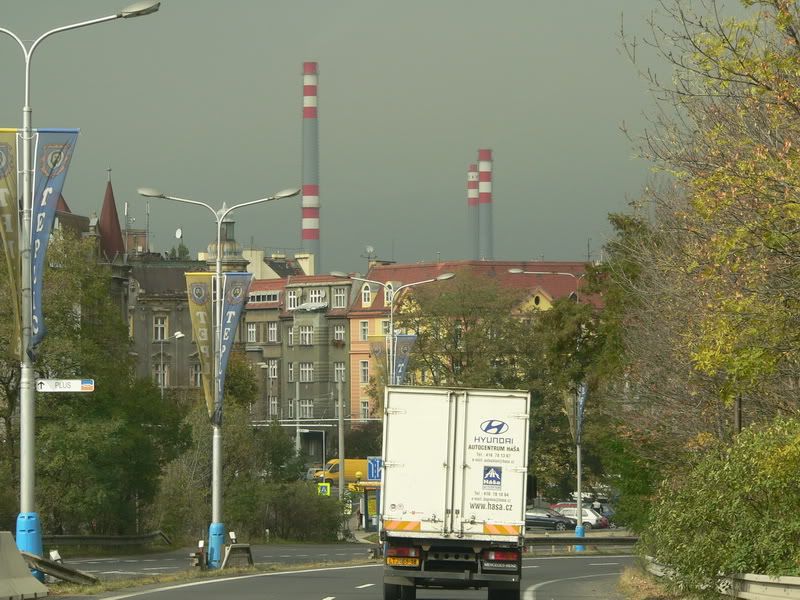 A statue of the first Czech president after Austria-Hungary collapsed. He's widely admired (note the flowers)
for uniting the Czechs and Slovaks. Well, A for effort I guess.
A spa
Love that 12x zoom
Communist workers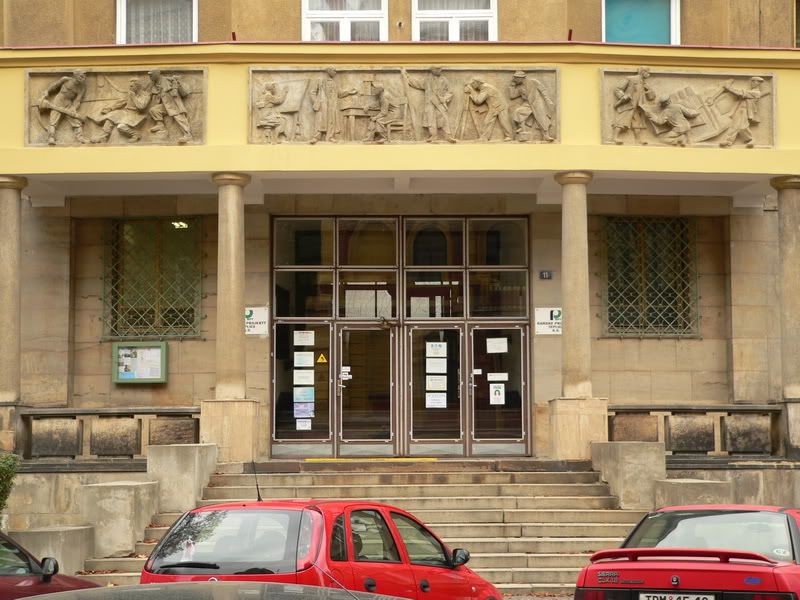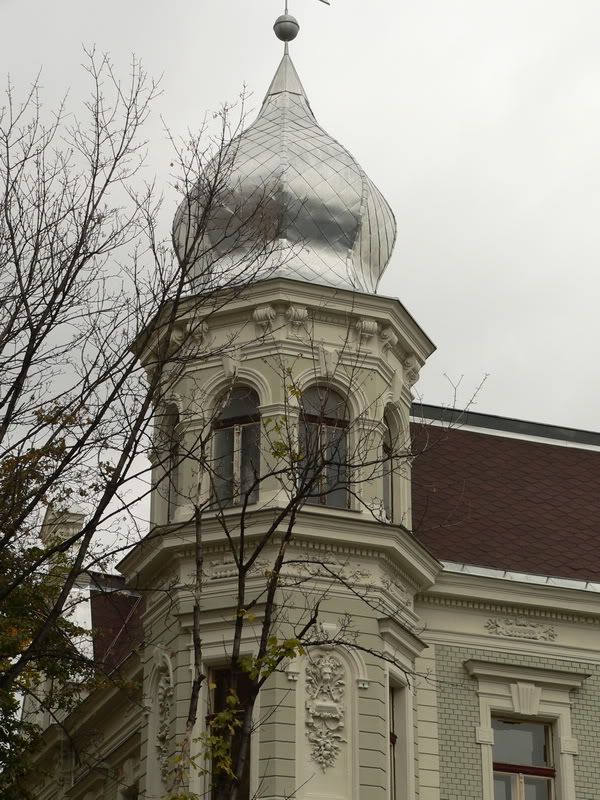 Teplice has about 51,000 people but its downtown is a lot bigger than any comparable Canadian city I've been to.
The spire is being used as a transmission tower! There are a few abandoned buildings dotting the city, but
nothing like the mass abandonment in some American cities.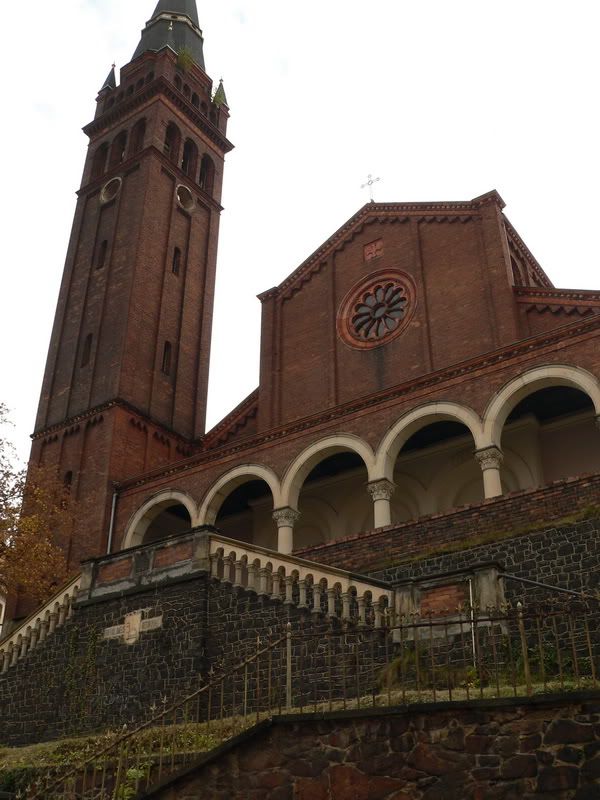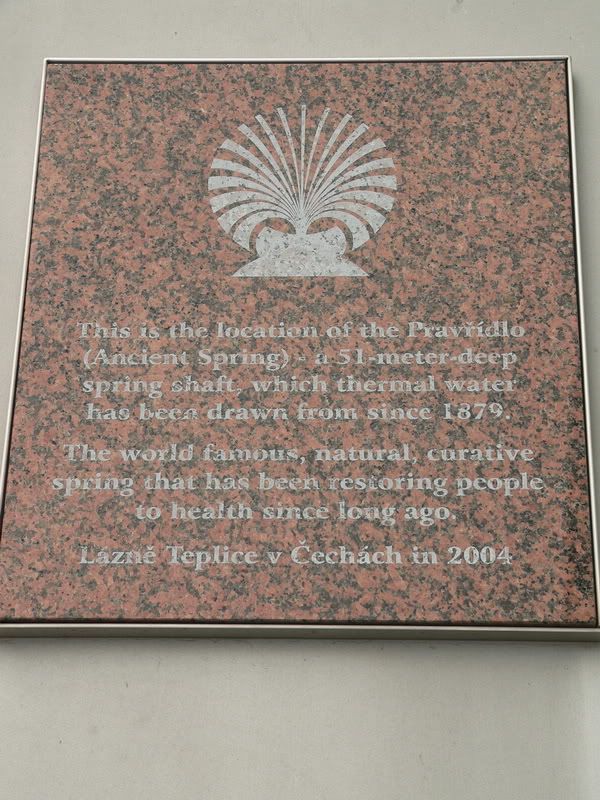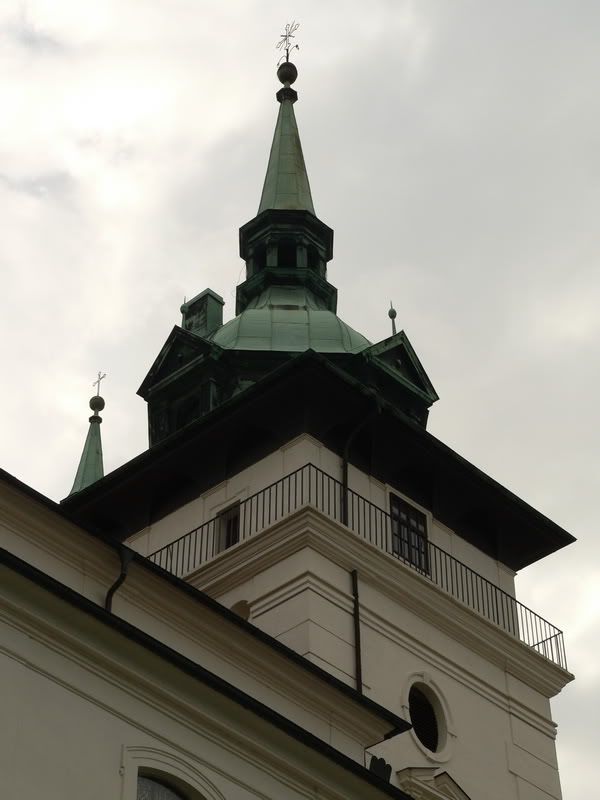 Beethoven apparently frequented Teplice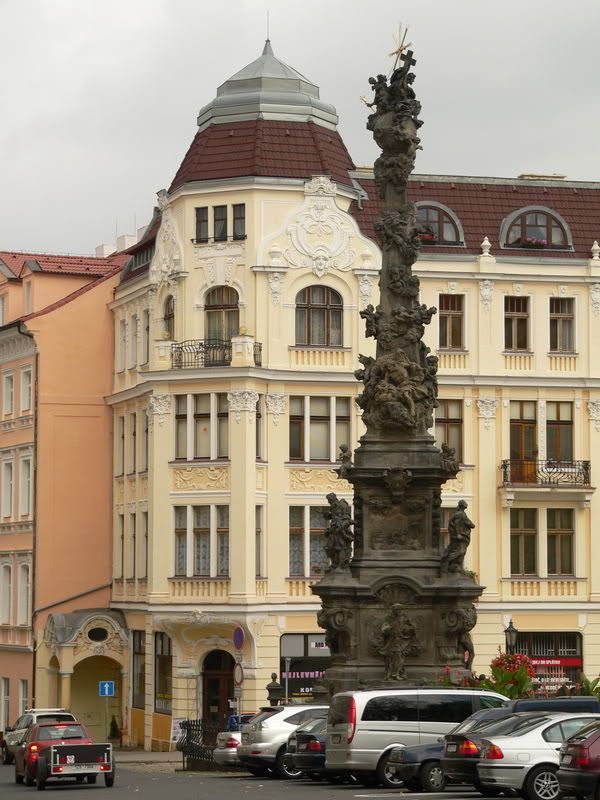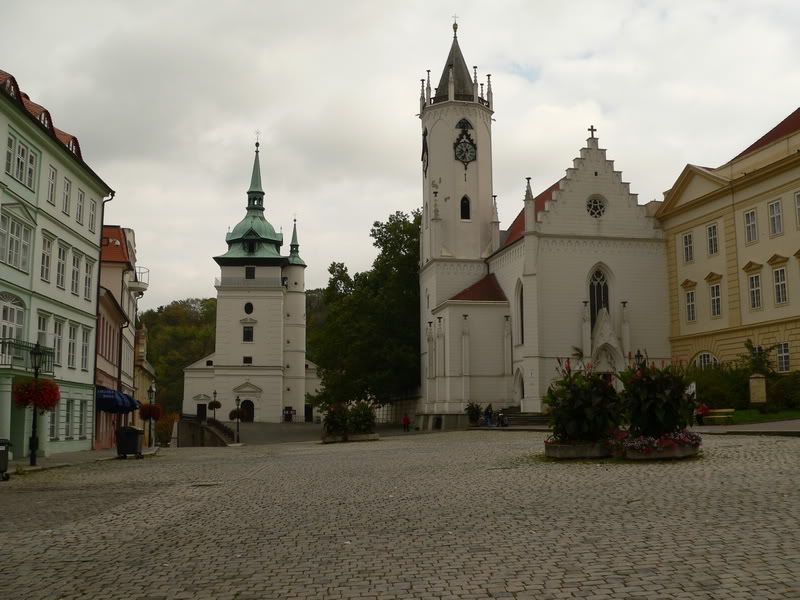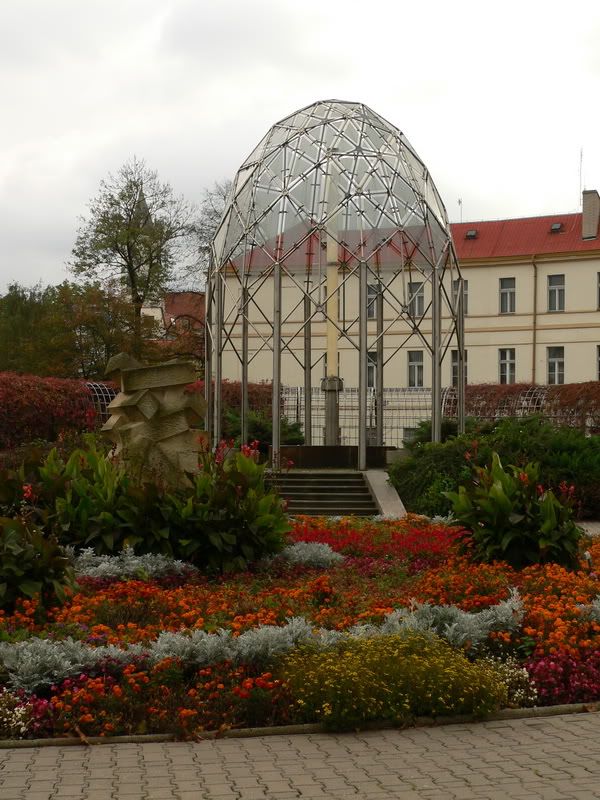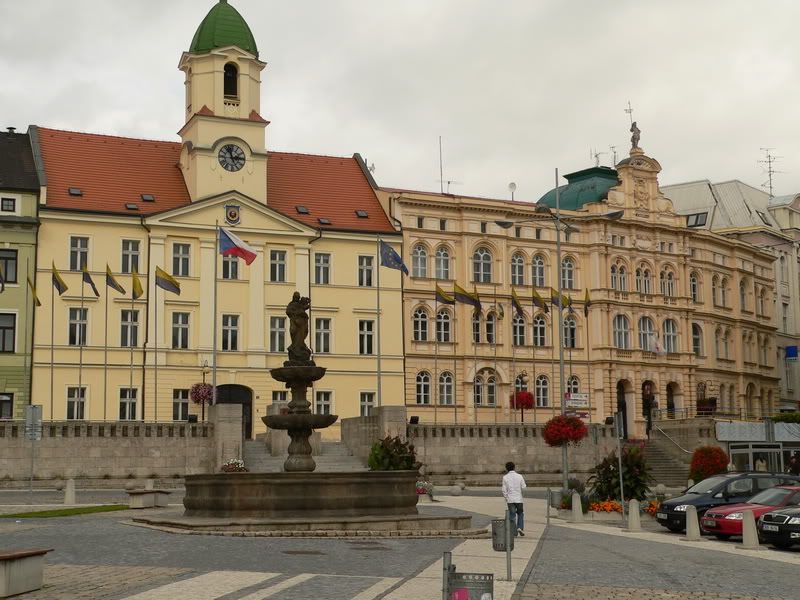 More wonderful commie architecture!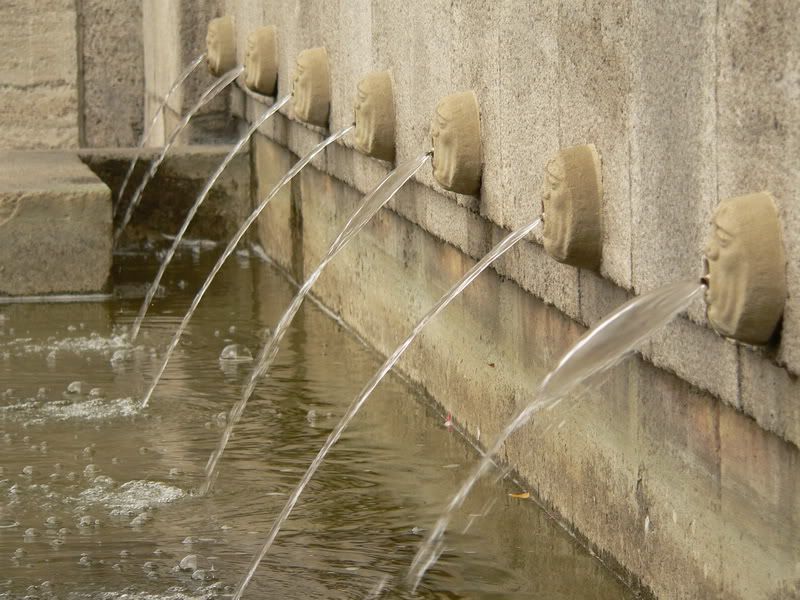 I've been told that all these buildings used to be grey. All the buildings are stucco it's easy to give them new colours.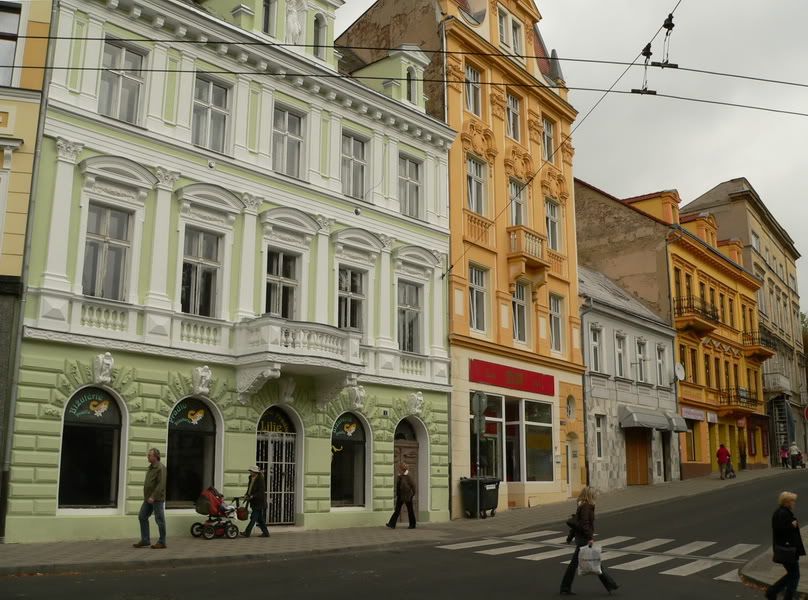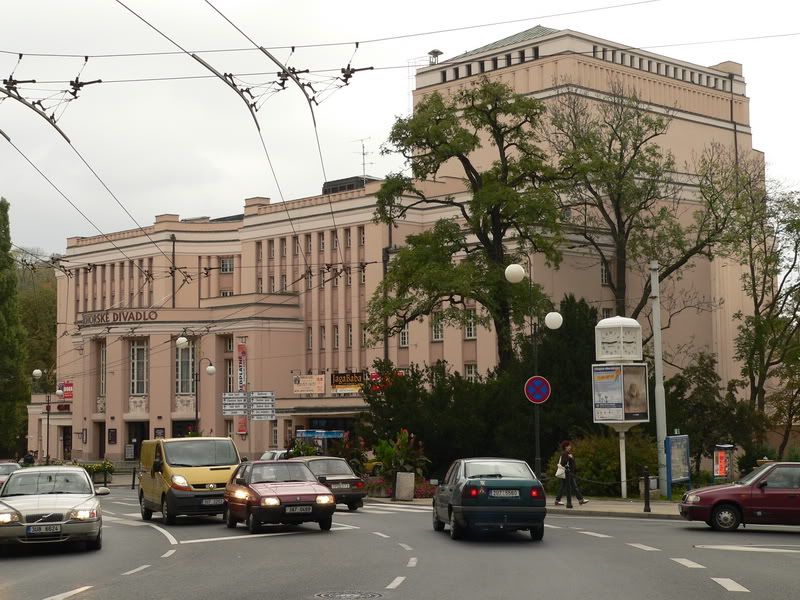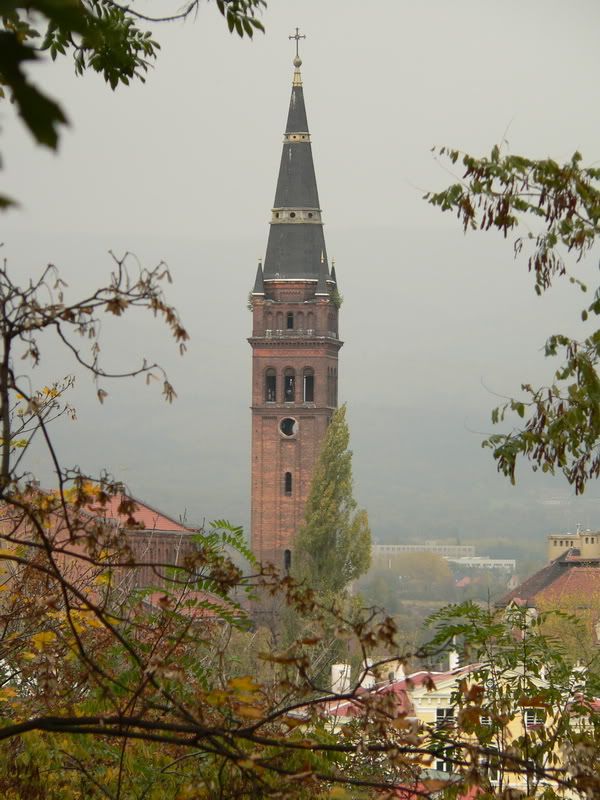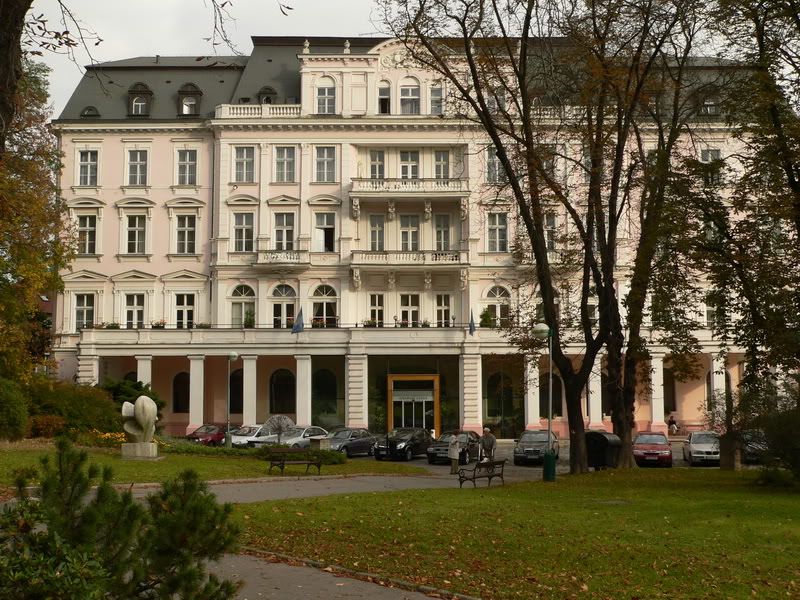 Up next: Prague