Member Bio
Joined

May 20, 2007
Messages

10,460
Reaction score

15,227
Location
Survey up on the City's website concerning the Danforth Complete Street (including Cycle Track); and the Planning study covering the Broadview to Coxwell portion.
You can skip the Planning portion if you wish.
Total survey time is a bit long at 15-20m.
So if you want to support the Bike lanes, this would be a good time to do that.
Also a chance to submit suggestions on how to further refine/improve this project.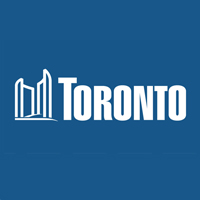 Your feedback is valuable. Please complete the online survey. The survey will remain open until January 22, 2021. Take the Survey Community Meeting 3A (focus on Complete Streets) was held virtually on December 1, 2020. Please see the "Get Involved" section for presentation materials. Community...

www.toronto.ca
On the complete street:
My suggestions were to make bump-outs standard at every side street making room for parklets with any boulevard parking removed in favour of same.
Also need to block extremely problematic left turns at unsignaled intersections (mid-road barrier) (done nicely)
On the Planning Study:
I suggested greater as-of-right heights at major intersections and over subway stations and a transition zone that goes further north/south of Danforth.
Also the need to require that podiums of larger buildings be visually articulated as if they were smaller buildings by varying material/colour.