Member Bio
Joined

Apr 24, 2007
Messages

3,538
Reaction score

870
Location
Hey everyone,
I will be moving into my condo in the next few months and I'm planning serious renovations to bring this late 80s condo into the 21st century.
The building in question is Grand Harbour, the unit is approximately 1300 sqf with a 150 sqf terrace overlooking the lake. While the unit itself is in great shape with an incredible layout, there are a few aesthetic issues I'd like to take care of.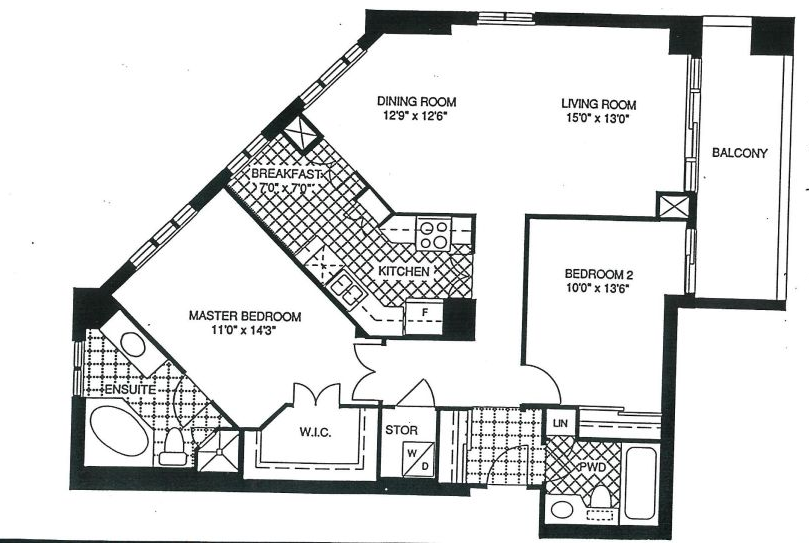 1) The kitchen is closed off and feels like a hospital corridor with appliances. Obviously, opening up the kitchen to the living space is a priority. The wall appears to be simple drywall as it is not a load bearing wall. Is it easy to receive permission to take a wall down in a condo? I have heard horror stories from uncooperative condo boards who will not approve anything relating to a unit's layout, so I'm obviously worried about this as this dated, closed off kitchen will seriously impact future resell value. Not to mention the hideous white appliances, white floor, white cabinets and white walls in that kitchen.. It needs a complete overhaul to be modern. I'm sure in 1991 this was a great kitchen (in fact Grand Harbour advertises their Cellini kitchens) as being a premium.. 20 years ago
2) I would like to install either engineered hardwood or good quality laminate in a darker wood tone, the current light wood parquet is hideous - again, what problems might I encounter with the condo board?
3) The ensuite is an incredible asset in this condo and I believe a bit of cosmetic changes to the vanity and the jacuzzi tub would help future resell value.
4) Painting would depend on the furniture I'm looking at purchasing, but from what I saw on HGTV, bright tones are the 'in' thing for condos as darker walls would make the space look smaller. I do want to take advantage of accent walls in quirky colours as I have a few pieces of original modern art I would like to showcase.
Anyway, I have budgeted about 40k for these renos, with the vast majority going towards the kitchen. An open concept kitchen in this unit, with this layout, would be a show stopper. Has anyone else here gone through renovations of their condo units and what problems did you encounter?
Thanks