Member Bio
Joined

Feb 21, 2008
Messages

5,550
Reaction score

479
Location
I had a chance to walk through the workshop of mine. He's on Sherbourne street so that counts as Toronto content for this forum.
Some of you folks here who are real estate folks might get a charge out of this sort of thing.
Yesterday around the supper hour, I visited Don Lee, sole prop. of Toronto's Trend Custom Tailors, to pick out some new shirtings.
Don has made 19 shirts and a suit for me over 2 years. I would order more suits but I work in the software industry and even senior level client meetings are sport jacket and JEAN affairs nowadays.
I had a camera handy and managed some quick shots as Don always graciously takes me around to see what's new in his Victorian mansion home/atelier.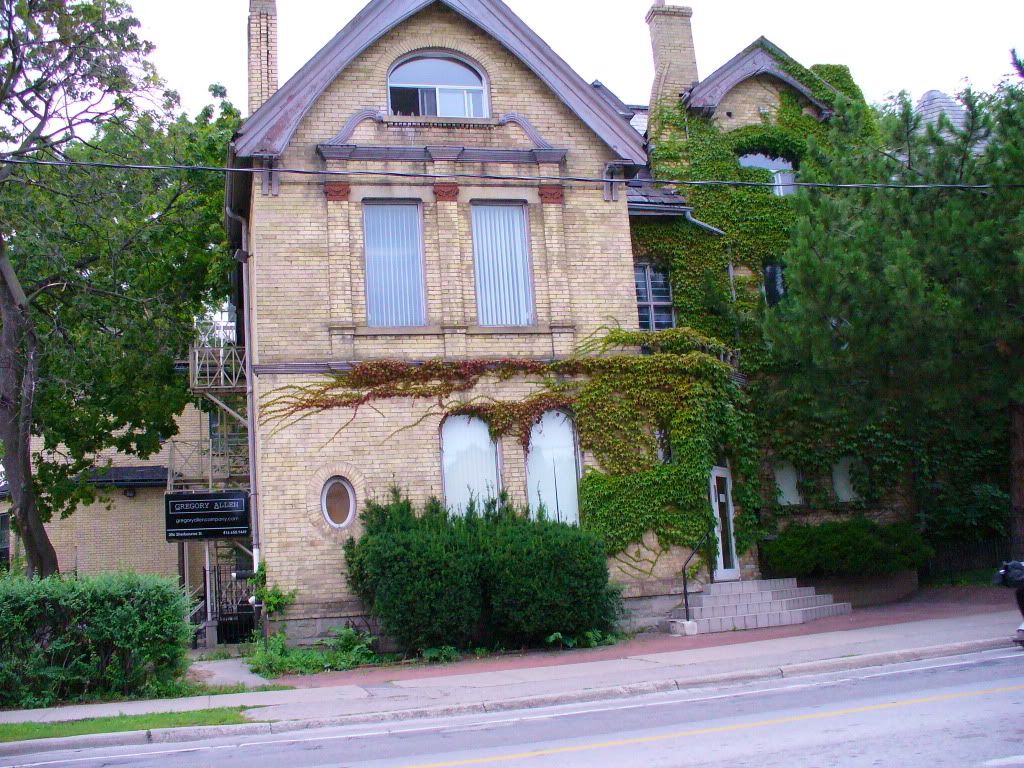 Some of the photos have a slightly furtive look - many of the garments were awaiting their owners and I wasn't about to remove plastic wrap and paw other peoples clothing for better photos.
As you scroll through the pics you will notice from the cuff styles that many of these shirts are either destined for dandified owners or after-hours wear.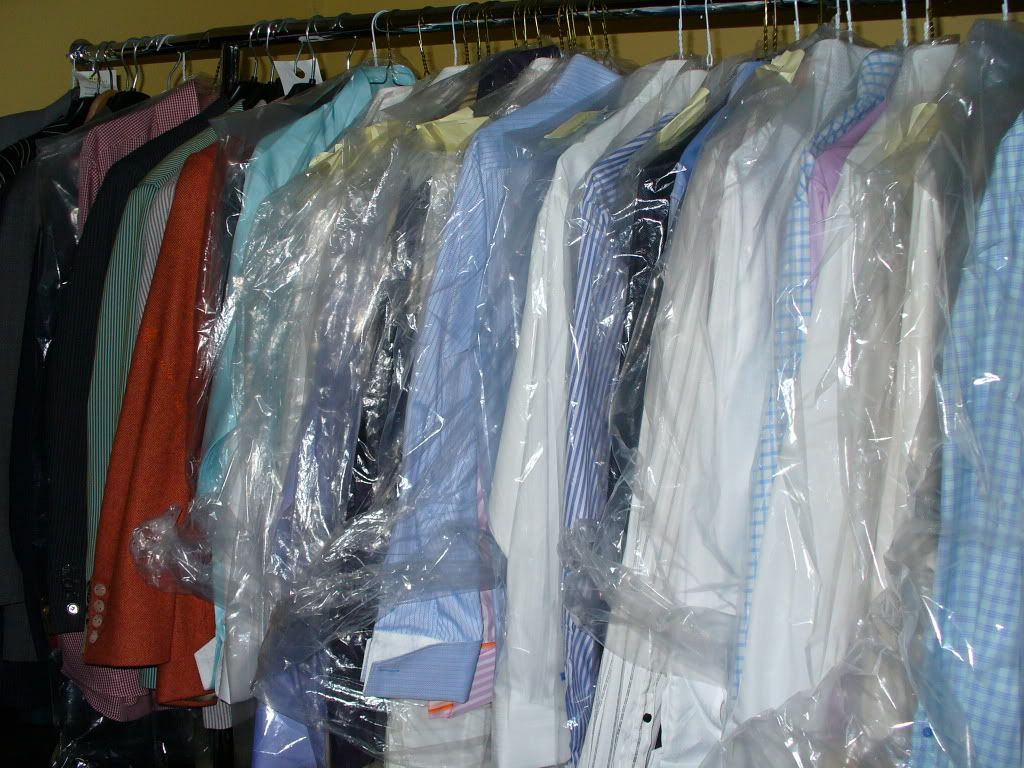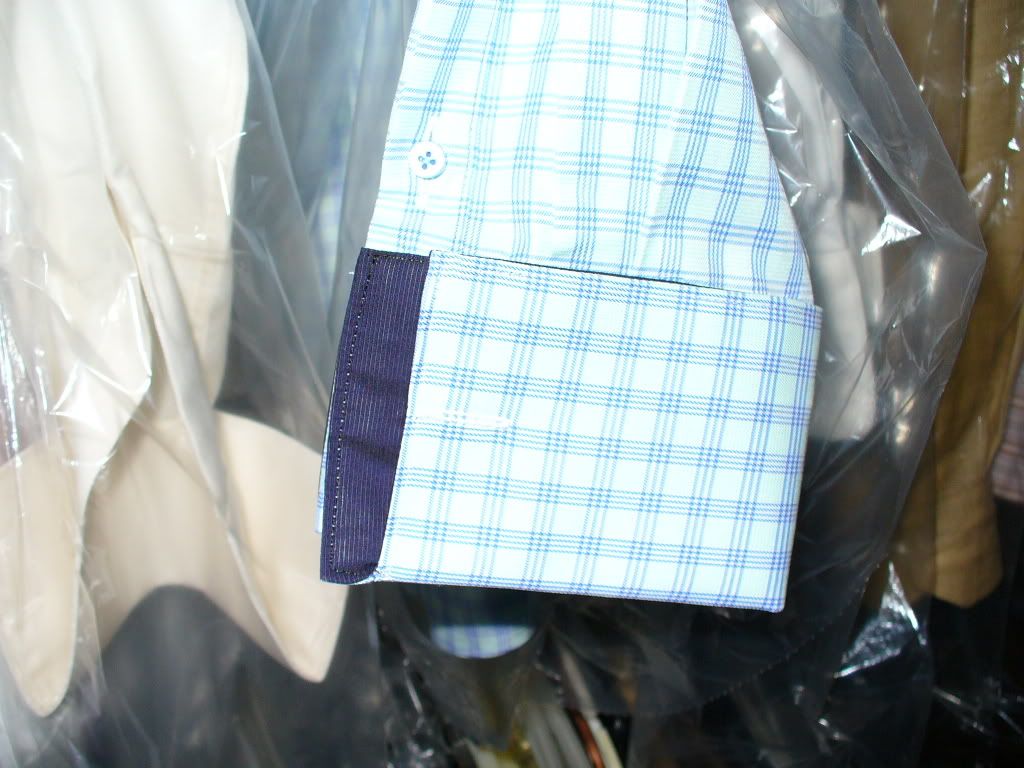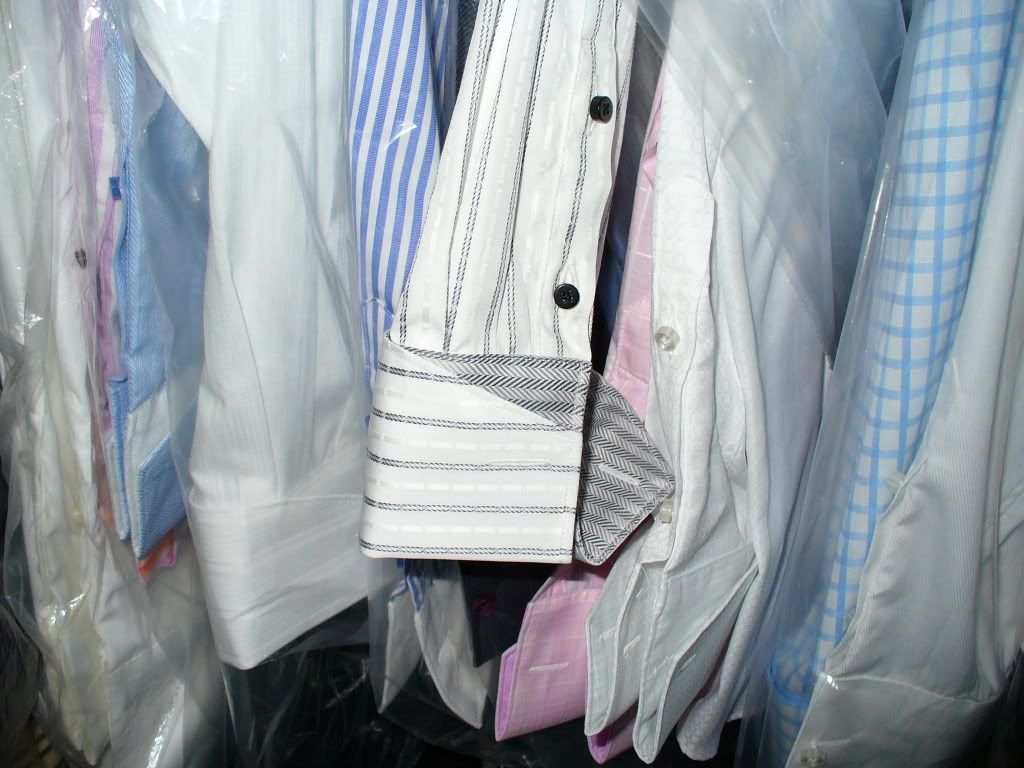 Sorry, over-exposure but you get the drift, I'm sure.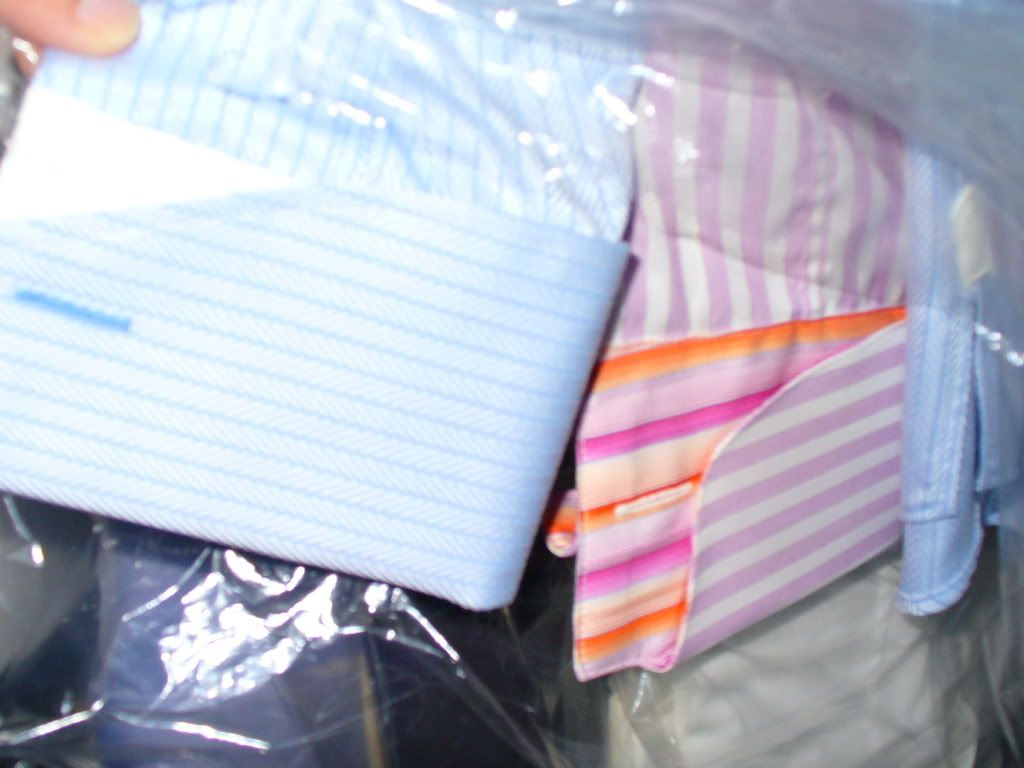 One button surgeon cuff on suit coat with slight turnback - I think that's how Don described it...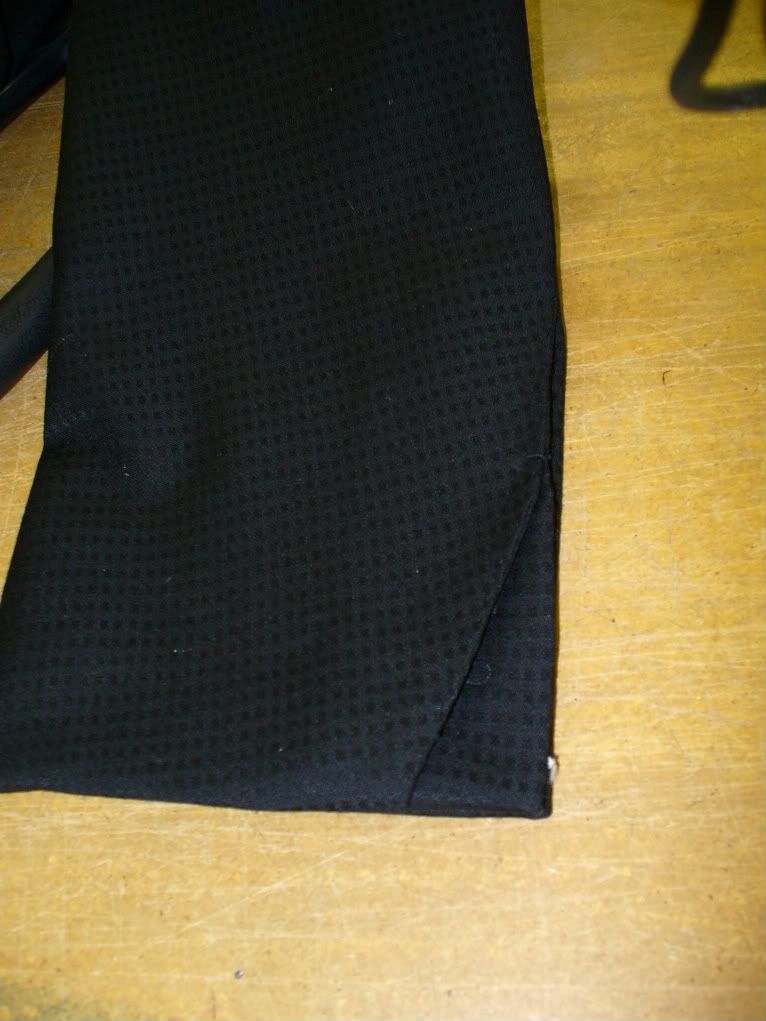 'Ladies Night': Yep, Don made this. Sometimes I wish I were a woman; then I could wear stuff like this.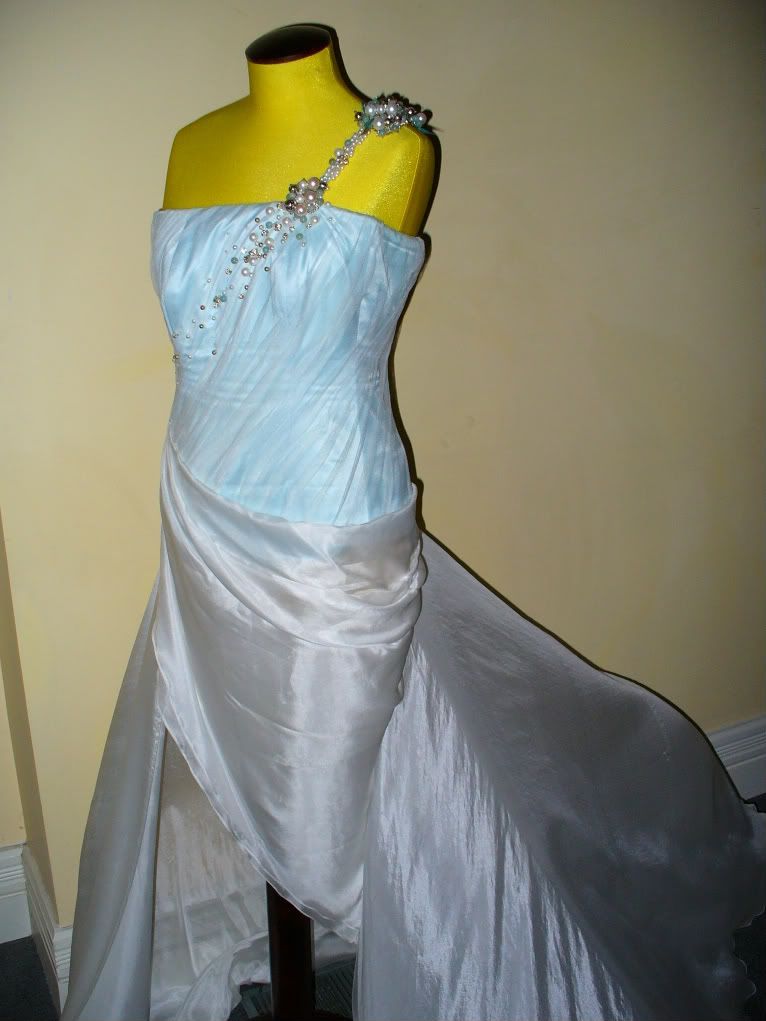 Some beautiful executive woman will soon wear this sexxy cuff. Speaking of cuffs, that's Don and his 'cocktail style' cuff - he has a great fondness for them.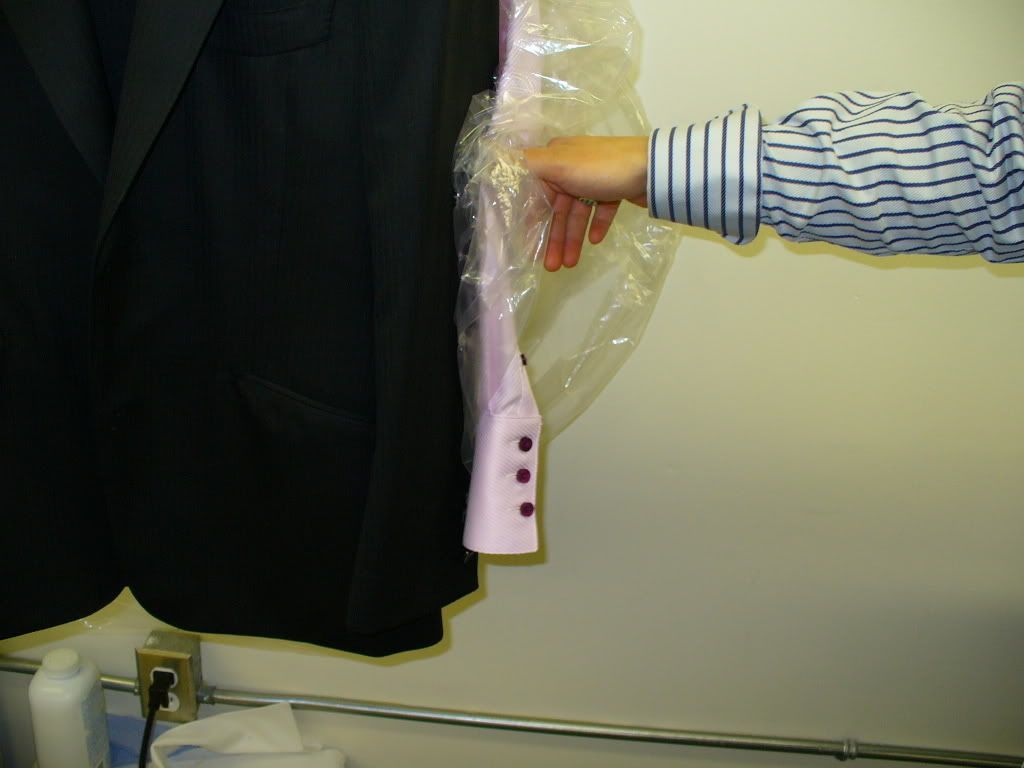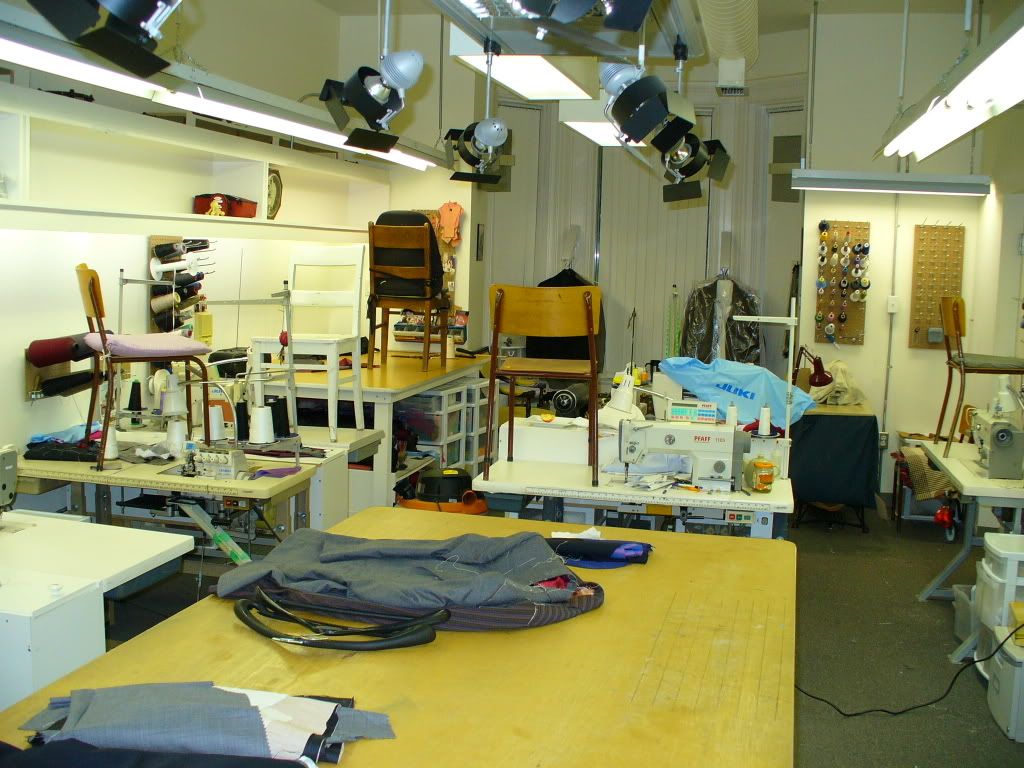 Pic of one of Don's shirts in its natural element: being worn.
Yes, I ASKED for that style cuff. Laundered this baby about 50 times now... fabric and workmanship holding up nicely...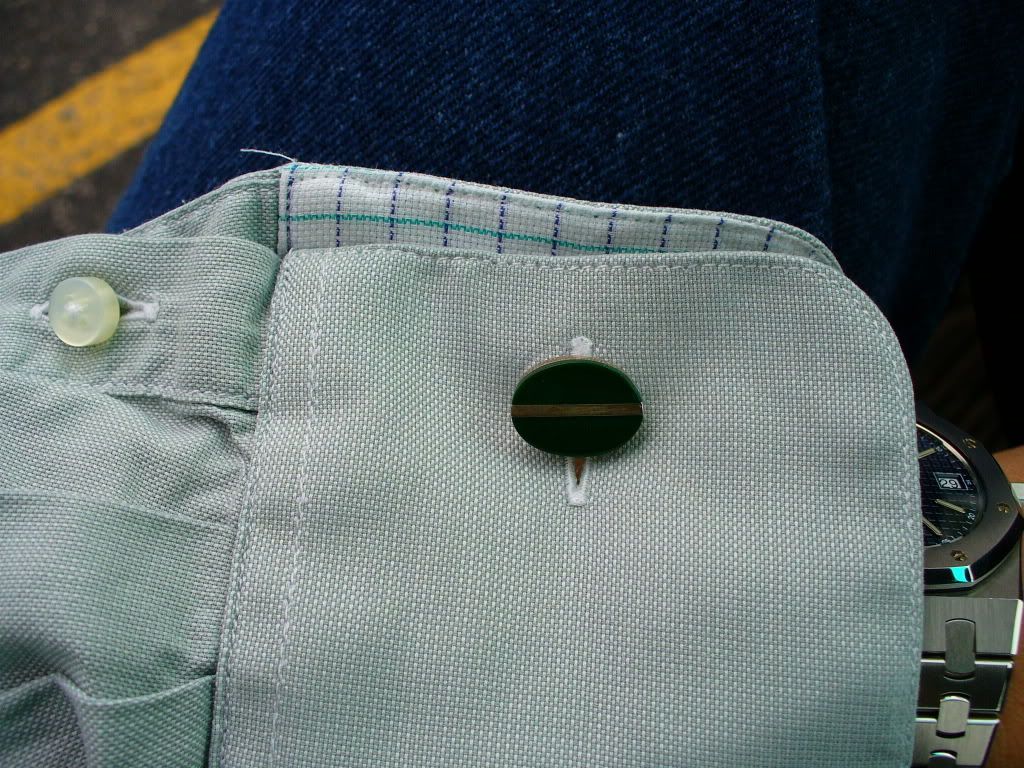 -Moose